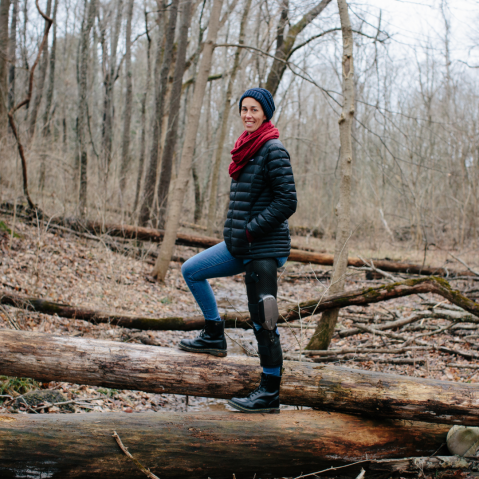 "My Ottobock C-Brace returned so much mobility to me."
Sharon
After Compartment Syndrome went undiagnosed and paralyzed her leg, Sharon relied on a fully locked KAFO or wheelchair to move around. She went from being extremely active to not being able to do any of the activities she loved with her family. She even felt she was not able to safely care for her children because she couldn't carry her daughter. "I am so thankful for what C-Brace has given to me," Sharon says. Now, she's able to go hiking with her family, take long walks on the beach, work out at the gym, and even ride horses! "But best of all, I'm able to lean down, pick up my little daughter, and carry her knowing I'm not going to fall and I'm not going to trip, and I can do it safely."
"This brace has helped me tremendously with confidence and mobility."
Neil
Neil's left leg became paralyzed after he was diagnosed with Cauda Equina Syndrome. He sought help from various assisted devices from wheelchairs to forearm crutches, in effort to regain his mobility. "It wasn't until I was in the middle of a C-Brace trial that I began to realize this technology could actually restore my freedom of mobility back to a level at which I'd be happy with," Neil said. After receiving C-Brace, Neil is now able to go hiking again. He's able to help with chores around the house with ease through C-Brace's stance flexion technology. He's also able to traverse grassy fields and sit in the bleachers to watch his nephews play in their Little League baseball games knowing C-Brace's "stumble recovery feature would keep me safe if I were to ever fall."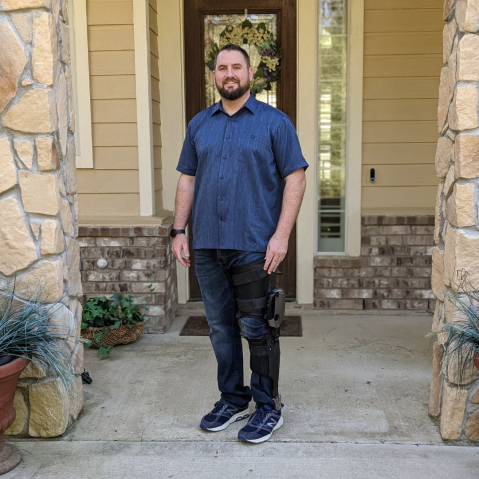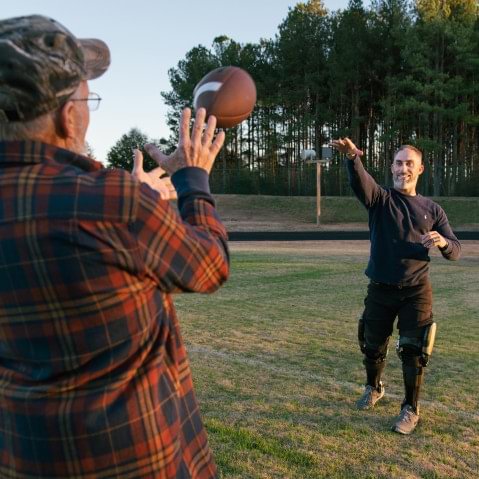 "The C-Brace changed everything."
David
David served as a solider in the US Marines when a bomb exploded directly next to him in Afghanistan. Not only did the blow affect him physically by paralyzing both legs, but it also affected him mentally. "I've been down the darkest part of the road, to make the final decision to not want to live anymore," David said. After using a wheelchair for seven years, David tried C-Brace after being told he would never walk again. "Putting on the C-Brace for the first time was a feeling I could never relive again," David said. "Right then, it was me again." Using advanced microprocessor sensor technology, C-Brace supports David's movements with every step. Now a proud father of five children, David says, "I used to serve my country, and now I serve my family."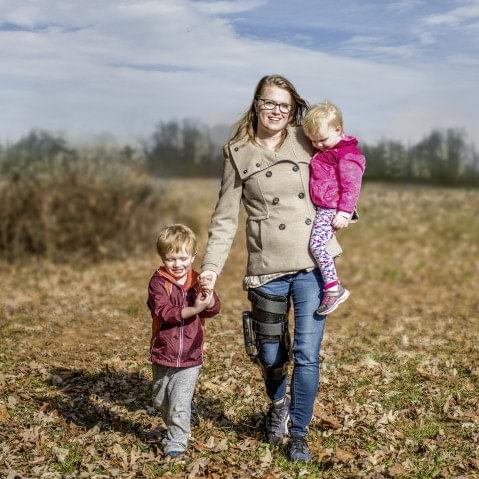 "The C-Brace gave me back my freedom."
Hannah
The mother of two sustained nerve damage in her spinal cord during a routine operation. One of her legs was left paralyzed. "The time just after the operation was the most difficult period of my life," Hannah said. "I was pregnant, and my future life felt like an insurmountable obstacle." She didn't know where to turn, and felt every movement was difficult as she was dependent on others. At the time, Hannah wore a locked orthosis, which was an improvement compared to her wheelchair. But she didn't feel independent in her day-to-day life. For Hannah, C-Brace meant more than being able to walk up and down slopes or on uneven terrain. "The C-Brace gave me back my freedom. I can take care of my children and myself again, and I'm very grateful for that."
Yes, I want a no-obligation trial of C-Brace!
C-Brace Success Stories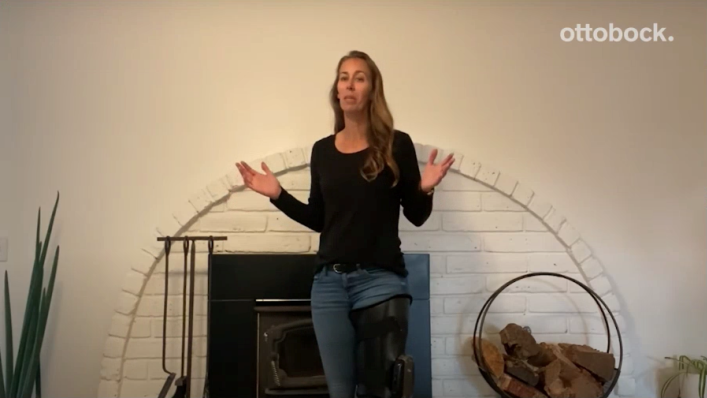 Sharon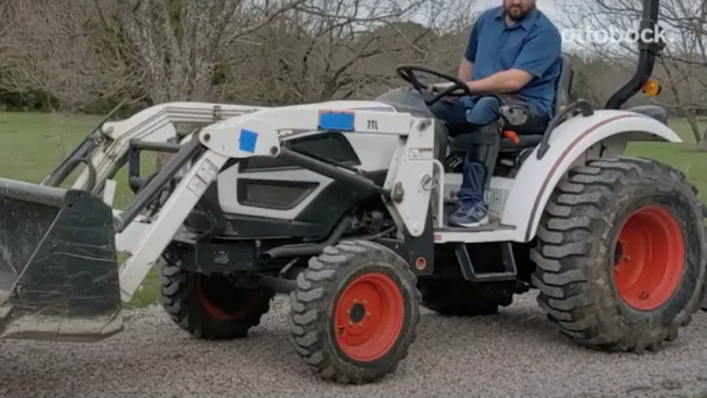 Neil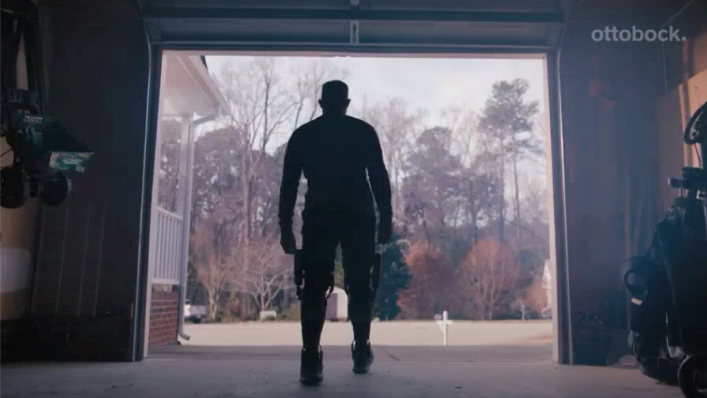 David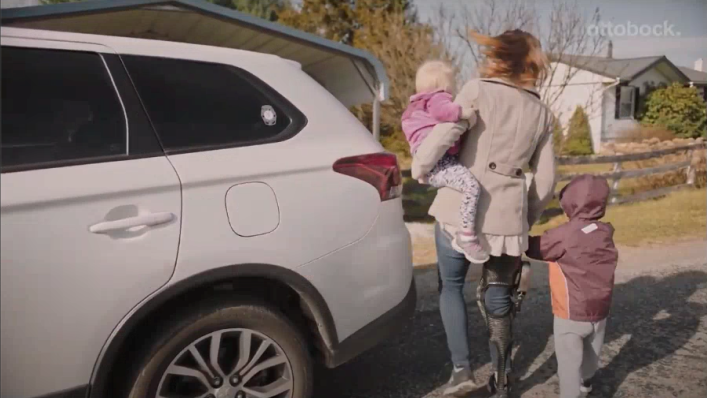 Hannah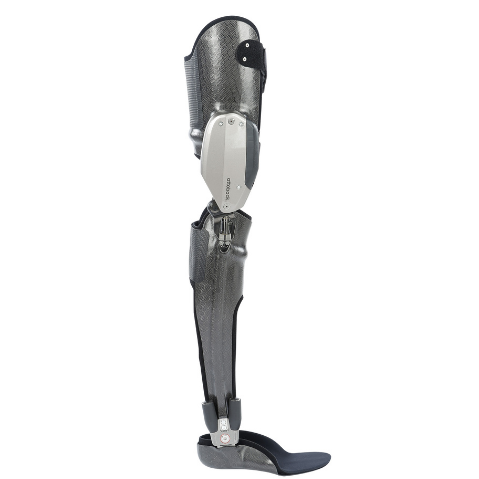 What is the C-Brace and who can benefit from it?
The C-Brace is a microprocessor-controlled leg orthosis that responds to everyday movements and situations in real-time. This helps ensure the safety, stability, and confidence in user's everyday lives.
The C-Brace allows people with paralysis in their legs to walk on uneven terrain, go up and down slopes, inclines, and take stairs one foot at a time, step-by-step.
C-Brace users can enjoy activities with their families and friends, while experiencing life in a completely new way. People with neurological indications of the lower limbs can benefit from the C-Brace. The leading indications are incomplete paraplegia (lesion between L1 and L5) with very minor to no spasticity, as well as post-polio syndrome, a condition that can follow poliomyelitis.
How does the C-Brace work?
The C-Brace consists of individually fabricated thigh, calf, and foot components. An ankle joint or individual spring element connects the foot and calf components. The sensor system continuously measures the flexion of the knee joint and its angular acceleration. This lets the C-Brace detect the user's current walking phase, so it can regulate the hydraulic resistances as well as control the flexion and extension of the knee joint.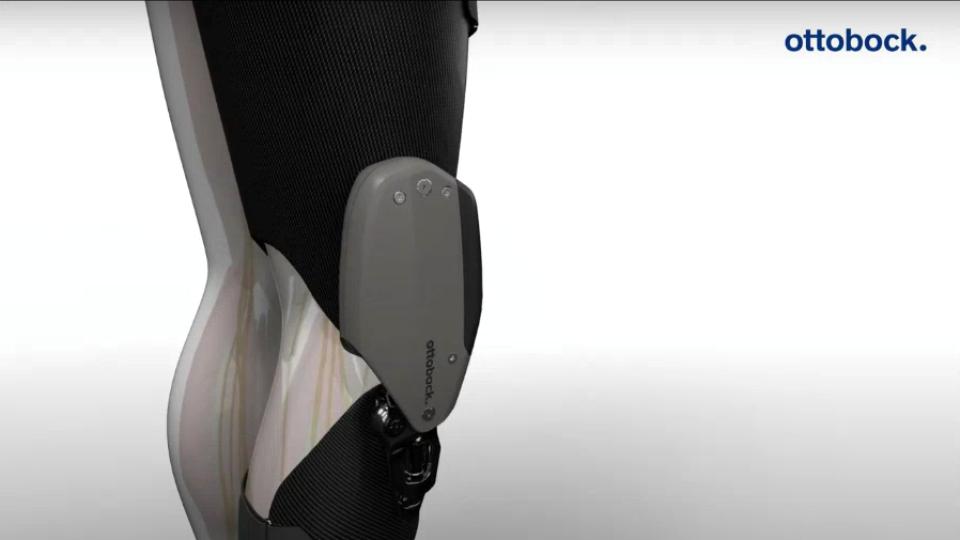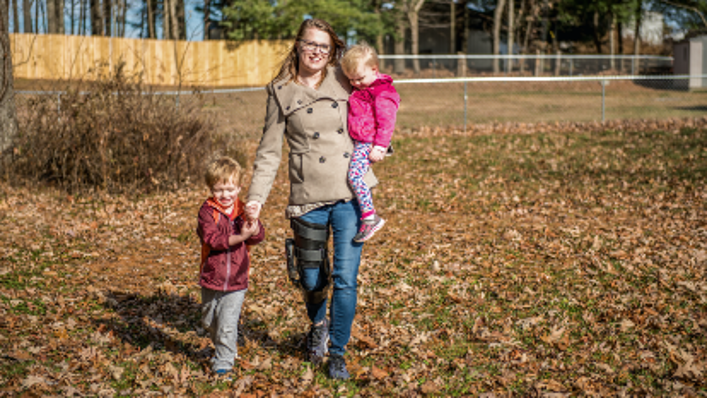 Safety
Compared to a conventional leg brace, C-Brace allows you to walk hands free, giving you the freedom to hold a loved one's hand, carry a child, or take in the scenery.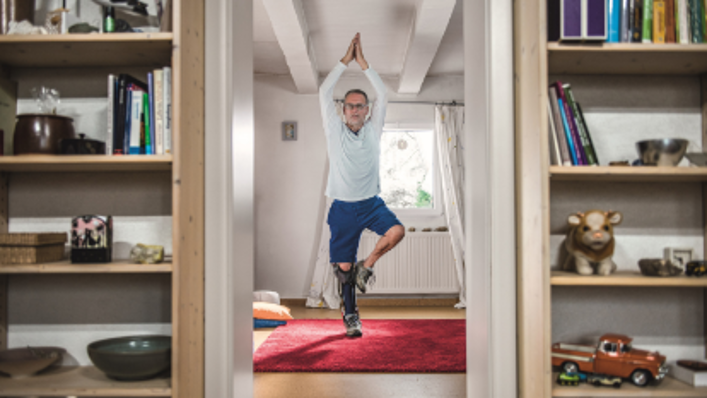 Confidence
Welcome to expanded range of motion. With the C-Brace, you can confidently walk downstairs, down a ramp, and sit without dropping into a seat.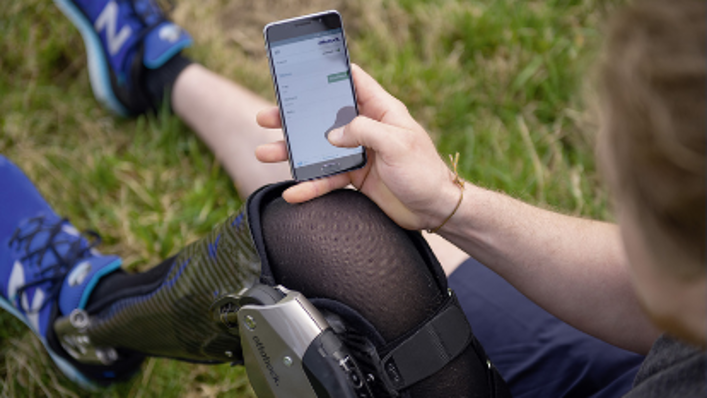 Back in Control
You can conveniently control your C-Brace with the Cockpit app, for example when switching to cycling mode.
Resources
Prepare for your Trial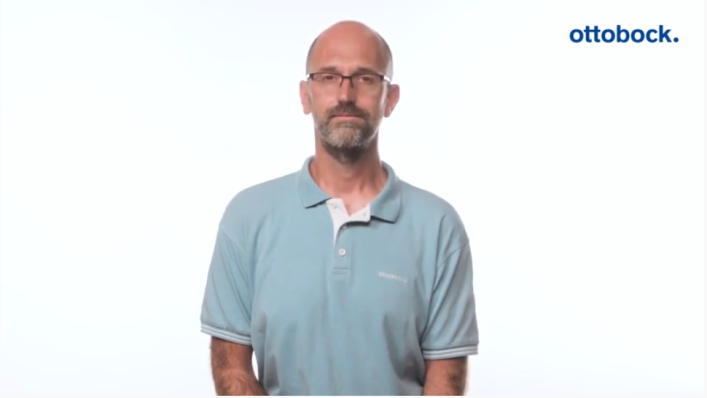 Prepare for Your Trial
Trying out a new orthotic device can be an exciting occasion for individuals living with neurological conditions affecting their lower limbs. It can also be a little intimidating if you're not quite sure what to expect. Watch our trial preparation video to better understand the process so you'll be ready to experience the advanced features the C-Brace has to offer.
Trial Checklist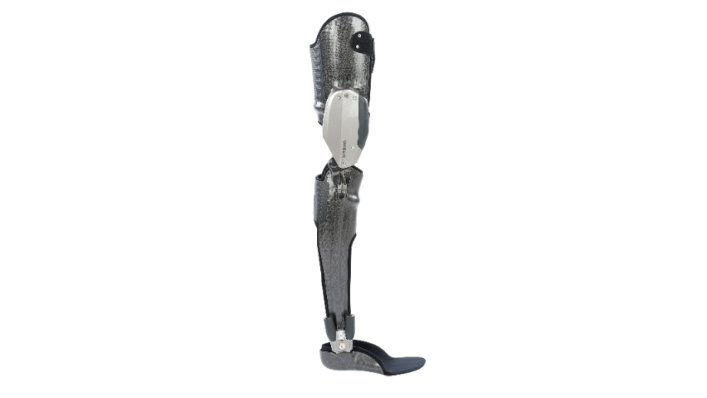 Trial Checklist
Prepare for your C-Brace trial using this checklist to review the steps you can take to ensure a successful trial. The C-Brace is an option for people with neurological indications in their lower limbs.
Downloads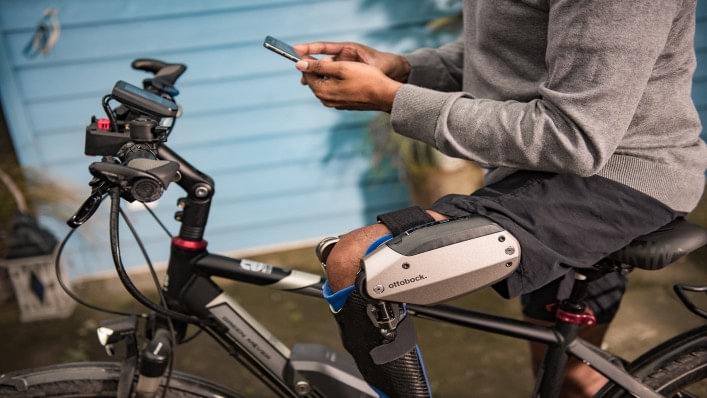 Downloads
---
Live the life you deserve with C-Brace. Request a free, no-obligation trial now.