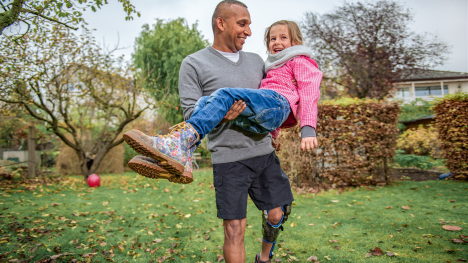 Melvin's story
Melvin was adopted by his parents when he was three years old. He had polio, and his previous orthosis locked making it very difficult to walk naturally. Melvin tried the C-Brace and said, "It was incredible." Suddenly, Melvin could walk backward again and play with his nieces.
"The problem with my old orthosis was I couldn't walk backward. I am excited to find out all the other things I can do in life now."
Melvin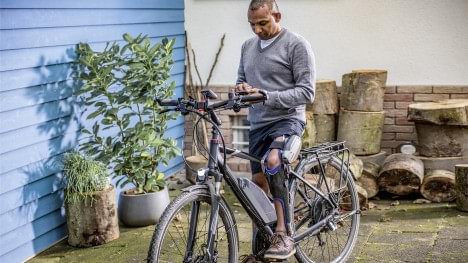 In conversation with Melvin
Melvin talks about the first time he wore the C-Brace®. "It was a great feeling when I noticed how the C-Brace supported me," Melvin says. He can completely rely on the C-Brace, which gives him more confidence in his everyday life. Melvin can do what he wants when he wants, and not have to consider if it will be too much for him.
Is the C-Brace right for you?
Wolfgang
Wolfgang's leg is paralyszed as a result of polio. Thanks to the C-Brace, Wolfgang can walk naturally again. He also does yoga and rides his bike.
Hannah
Hannah was diagnosed with incomplete paraplegia after back surgery. Thanks to the C-Brace, she once again leads an independent life with her husband and two children.
Try the C-Brace
Contact us by clicking the button below.

We will schedule a personal consultation to determine if the C-Brace is right for you.

Try the C-Brace with no commitments.
What can you do with the C-Brace?