1E95 Challenger foot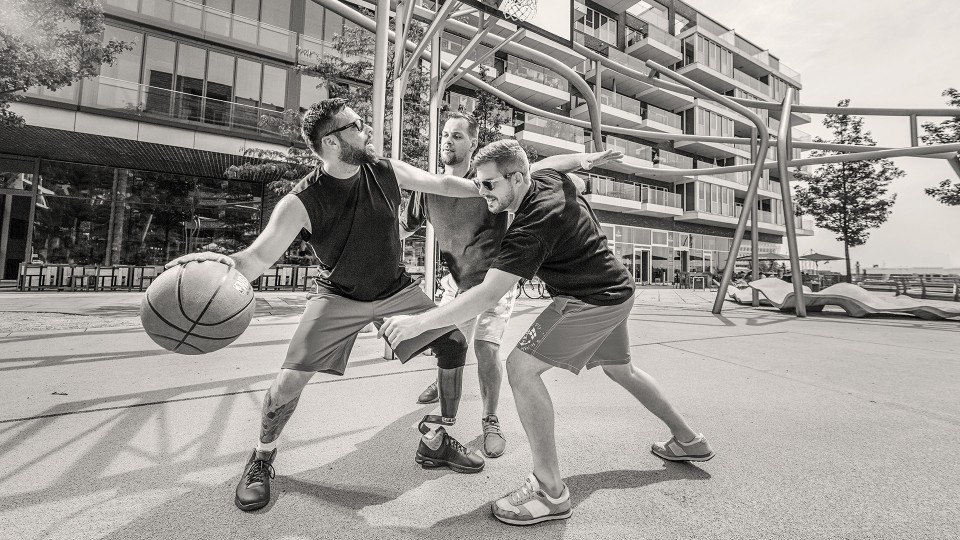 The Challenger: A multi purpose prosthetic fitness foot
---
---
Benefits at a glance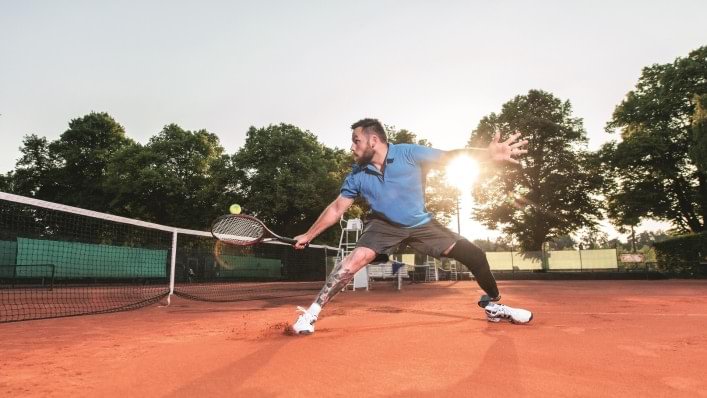 Ready for activity
The unique design of the Challenger makes tennis, basketball, jogging, and walking all possible with the same foot.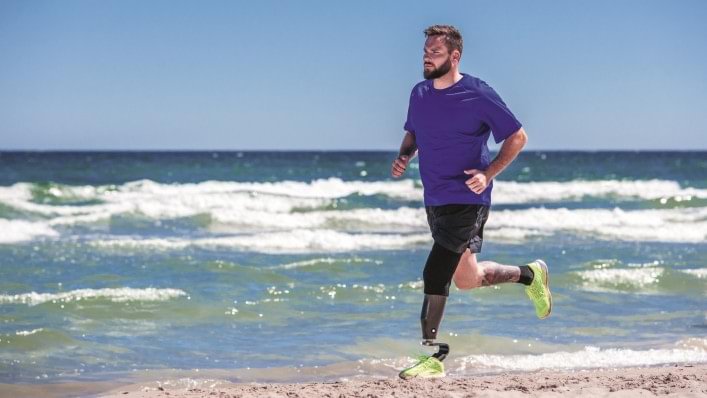 Waterproof
Carbon fiber and titanium construction leaves you worry free in and around water.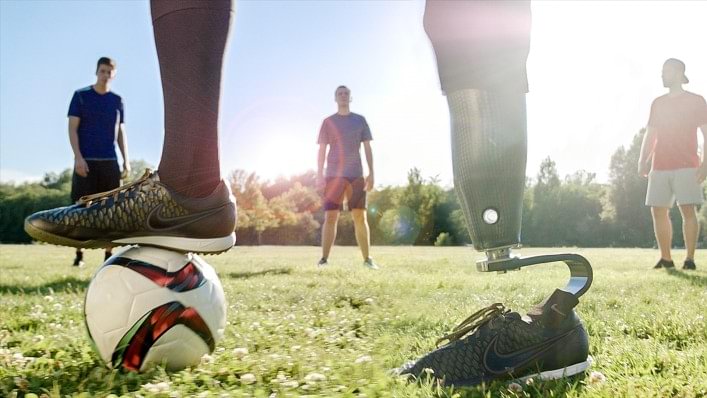 Shock absorption
Good shock absorption and high energy return offer a winning combination for staying active.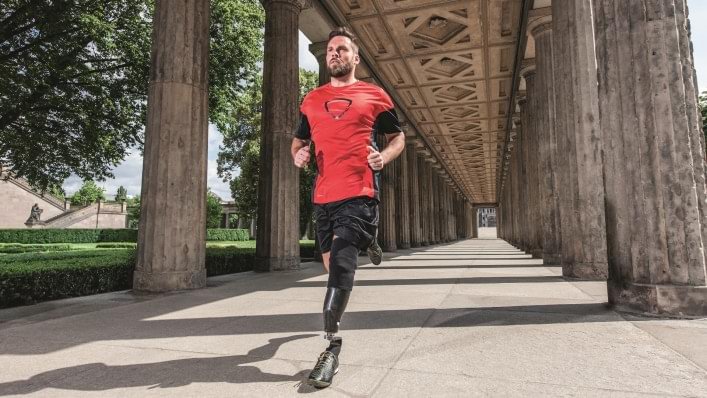 Adjustability
The Challenger features exchangeable heel wedges for customizable rollover characteristics depending on a person's individual needs and preferences.
Recommended microprocessor knees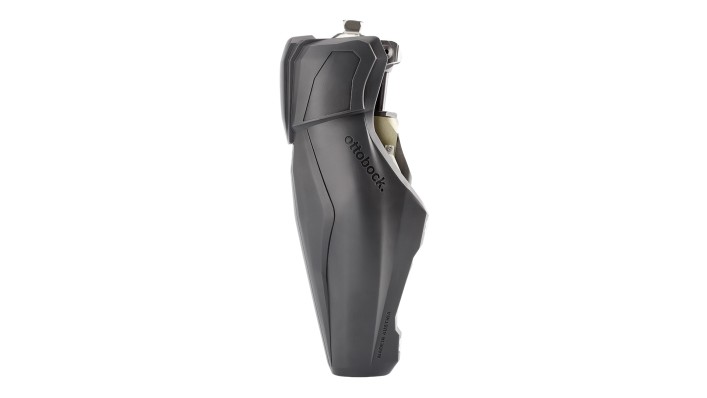 X3
Combined with the Genium X3, the Challenger helps people with a transfemoral amputation to make the most of the jogging mode. From a relaxed run in the forest to quick, spontaneous movements on the basketball court or in a tennis match – the Challenger is ideally suited to a broad range of sports in combination with the Genium X3. The prosthesis components are also water- and corrosion-resistant so you can participate in outdoor sporting activities, for example on the beach.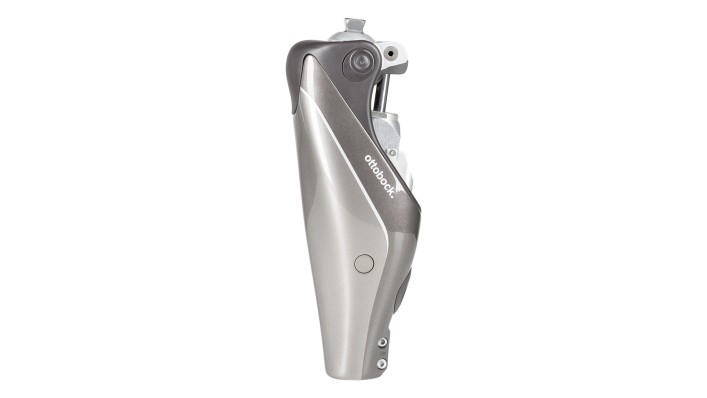 Genium
Today, smart technologies support people with disabilities in many ways. One such technology, which offers its users greater freedom and everyday quality of life, is called Genium. The tried and tested mechatronic knee joint has been further refined and improved based on customer and expert feedback. The Genium´s OPG (optimised physiological gait) allows for a demonstrably improved natural gait pattern.
---