Manu Neurexa plus wrist orthosis
---
Benefits at a glance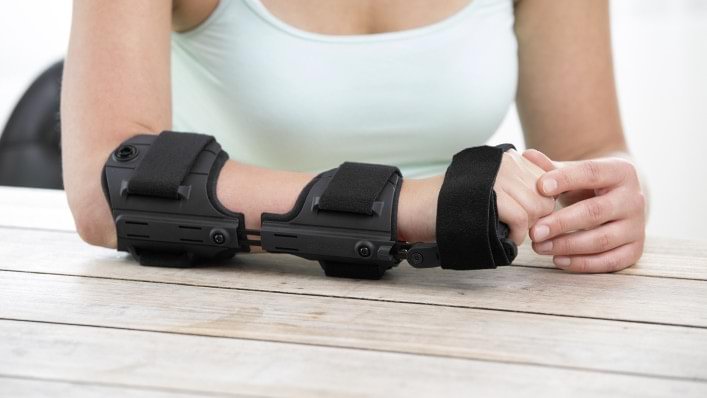 Practicing movements
The more often you use your hand and wrist joint again, the more mobility you will regain. The Manu Neurexa plus makes this possible by supporting the hand and wrist joint in a more natural and neutral position.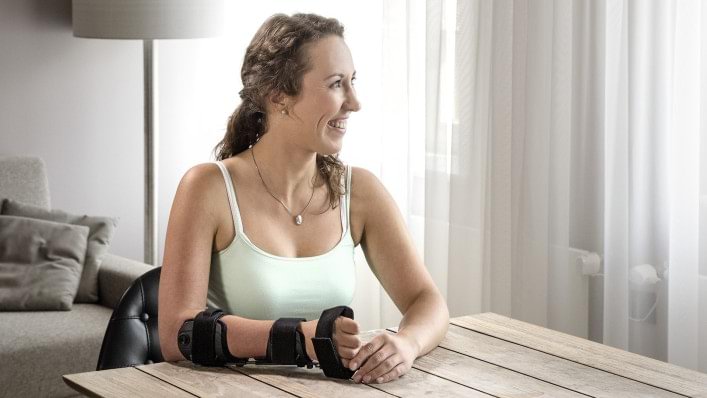 Comfortable to wear
The Manu Neurexa plus is comfortable to wear thanks to its lightweight design and soft TriTech material. The material reduces perspiration by counteracting the build-up of heat. This means you can wear the orthosis for extended periods of time as well.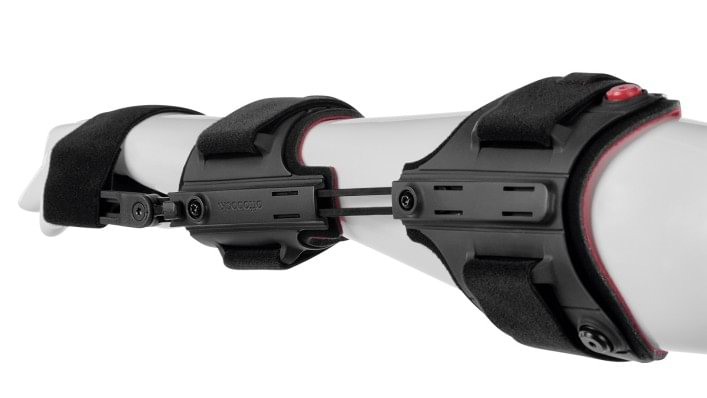 Protecting the hand and wrist joint
Critical situations can occur, particularly early on. The Manu Neurexa plus protects your hand and wrist joint against external influences. You feel safer. In addition, you can also improve the sensitivity of your arm and hand by using our hand orthosis.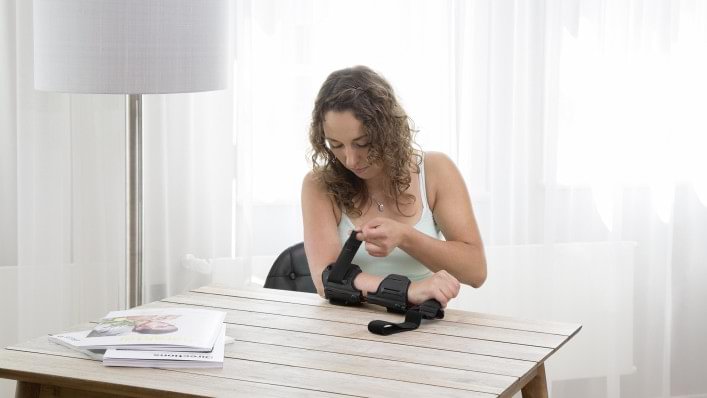 Single-handed application for more independence
Thanks to its special design, you can put on the orthosis yourself with just one hand – depending on your capabilities. This gives you greater independence. Individual fitting and instructions will be provided by your therapist or O&P professional.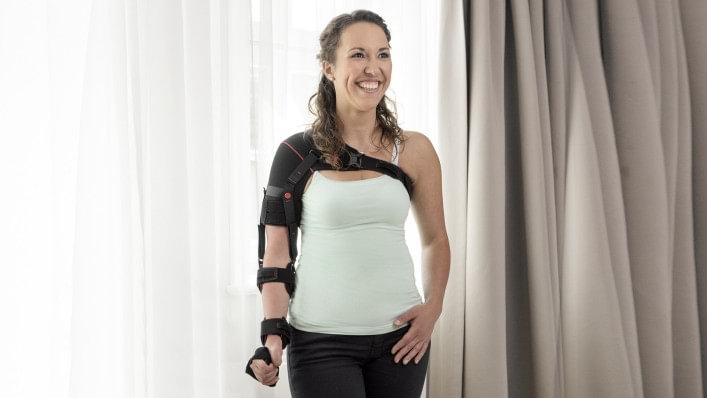 Combining the Manu Neurexa plus with the Omo Neurexa plus
Combining both the Manu and Omo Neurexa plus orthoses results in unique functionality for you: Your arm is repositioned in an even better manner, its guidance is improved and the anti-spasticity effect is intensified.
Indications
Paresis of the forearm muscles with resulting weakness of the wrist, for example following a stroke
Cervical disc prolapse
Injury of the plexus cervicalis
Peripheral nerve damage
Especially well suited for flaccid paralysis or paralysis with only minor spasticity in the area of the hand and wrist joint.
---
---
Related Systems