WalkOn Reaction ankle foot orthosis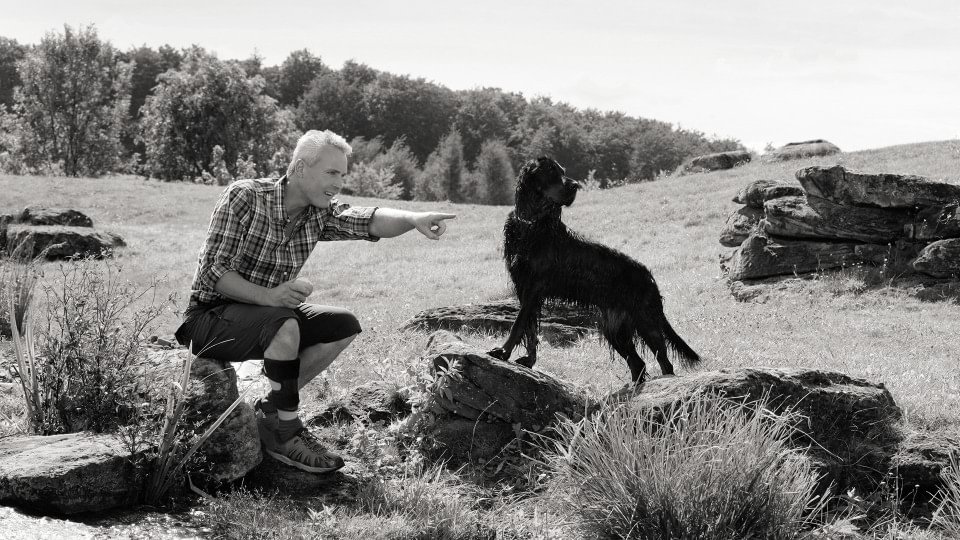 ---
---
Advantages for you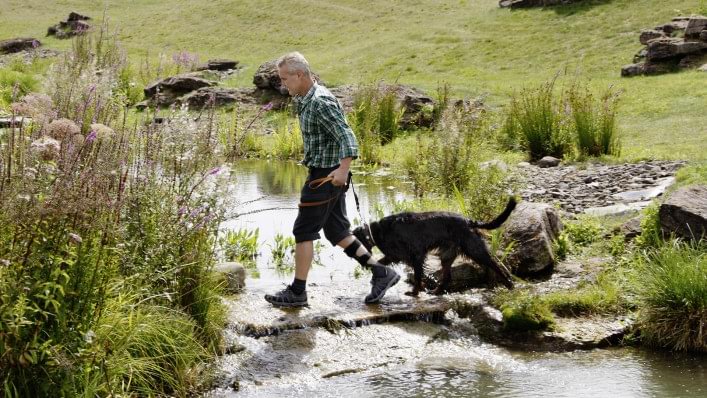 Walk more naturally
The WalkOn Reaction enables a nearly physiological walking. Depending on your current phase in the gait cycle, extension, and flexion of the knee is supported by the special structure (frontal contact) of the orthosis. Your gait pattern becomes smoother.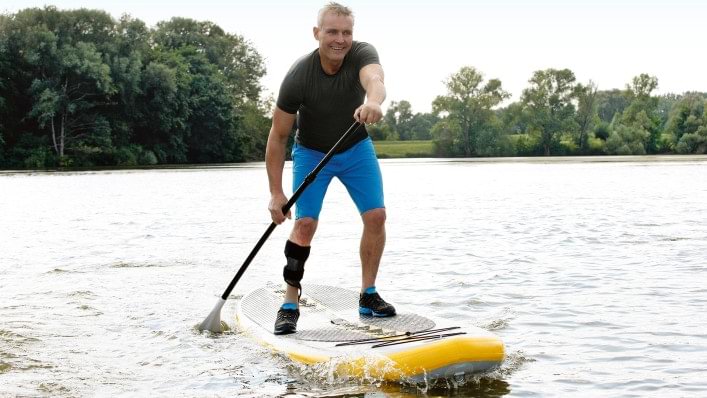 Fewer compensatory movements
Compensatory movements can lead to signs of wear. The WalkOn Reaction reduces these with its high energy return. The orthosis allows you to walk more symmetrically by storing energy at heel strike, then releasing during the rollover movement of the foot.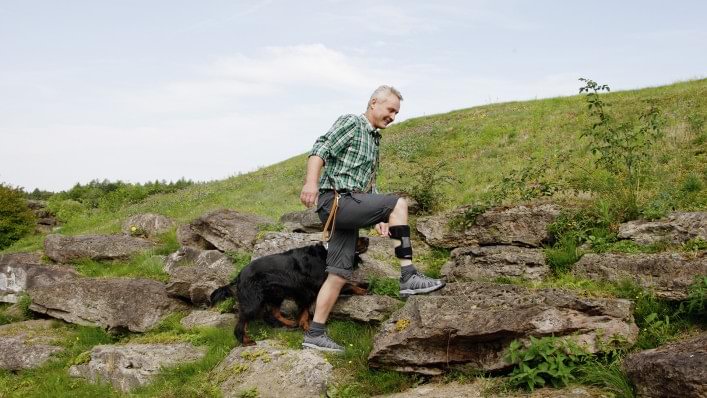 Increased safety
You gain safety because the WalkOn Reaction supports and lifts your foot in the swing phase while walking. The risk of getting caught with the tip of the foot on carpet edges or uneven ground, for example, is reduced.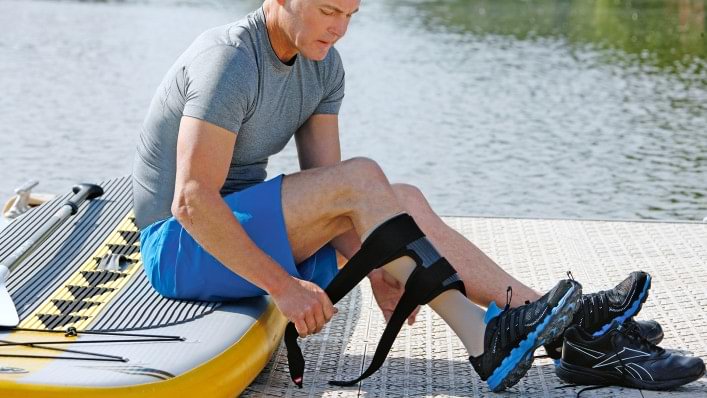 Use regular footwear
The orthosis fits in any shoe that provides support and has a reinforced heel. To put on the orthosis, simply position the WalkOn Reaction in the shoe, then slide in with your foot.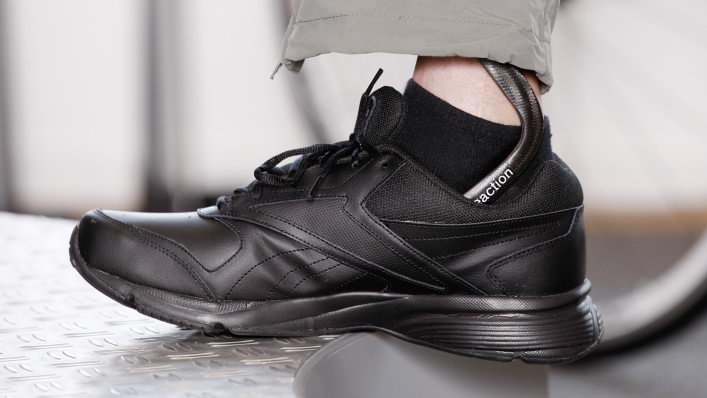 Lightweight and discreet
The WalkOn Reaction is lightweight, slim, and discreet under clothing. A shin pad made of climate control material makes it even more comfortable while reducing heat development and perspiration.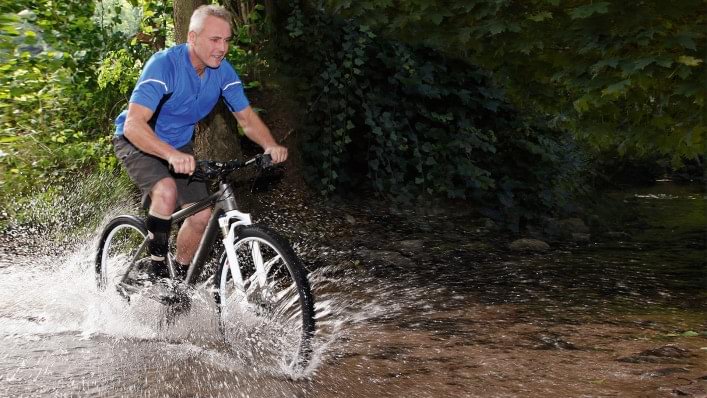 Robust and durable
The WalkOn Reaction is especially robust. It has proven its durability in trials and long-term functional testing.
Purchase a replacement strap
A replacement strap and liner are now available for purchase on Amazon.
Click here to purchase on Amazon
Downloads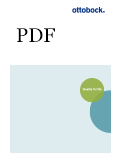 Please choose an appropriate format:
WalkOn product family information for users
---
---