Custom silicone foot prosthesis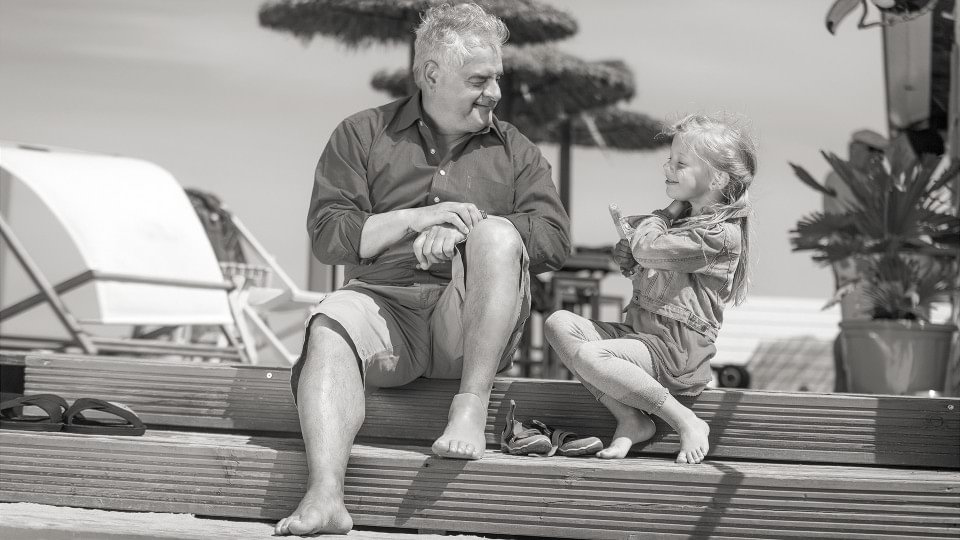 Restoring natural appearance after forefoot amputation
---
---
The benefits at a glance
Suitable for showering
Your waterproof forefoot prosthesis is suitable for showering or also for visiting the pool.
Walking barefoot
Walking barefoot on the beach? No problem with your forefoot prosthesis – thanks to easy cleaning.
Use regular footwear
Thanks to the slim socket design, you can wear standard shoes with a forefoot prosthesis.
Genuine handmade
Every prosthesis is unique, custom-made according to your wishes and requirements.
Intensive use
Directly after getting up and into the late evening hours: Thanks to the custom socket design, your prosthesis fits without closures or pressure points and can be used the entire day.
Easy care
With daily care on the inside and outside, you can wear your prosthesis every day from morning to evening. All you need is water and ph-neutral soap.
Functionality
Gait pattern
Many affected individuals value silicone forefoot prostheses as an ideal solution for various everyday situations.
At the pool or in the shower, barefoot or with standard shoes – a natural rollover of the foot is possible again. Next to the inconspicuous gait pattern, users benefit from greater freedom of movement. They are able to walk comfortably, stand safely and move their foot freely. Longer distances can be covered, even on rough terrain.
Care instructions
The chosen high-grade silicone materials cover all important characteristics for an optimum fitting: functionality, aesthetics and comfort. Temperature and UV-resistance are just two of the advantages of silicone materials. Silicone prostheses are also easy to care for and very straightforward to clean. After use, they should be cleaned daily with water and pH-neutral soap on the outside. Permanent stains do not stand a chance if the care instructions are followed.
Silicone forefoot prostheses are made of HTV silicone (high-temperature vulcanisation silicone). The material withstands temperatures of up to 200° C, which allows for easy and hygienic sterilisation of the prosthesis. Easy cleaning with water and soap is sufficient after daily use. The forefoot prosthesis is comfortable to put on and take off because the silicone material is elastic. The user slips the residual limb into the prosthesis as far as possible and pulls the silicone socket over the heel. We recommend using Ottobock ProComfort gel (633S2) to make putting on the prosthesis easier.
---
---