DVS - Dynamic Vacuum
Simple solutions
---
---
Benefits at a glance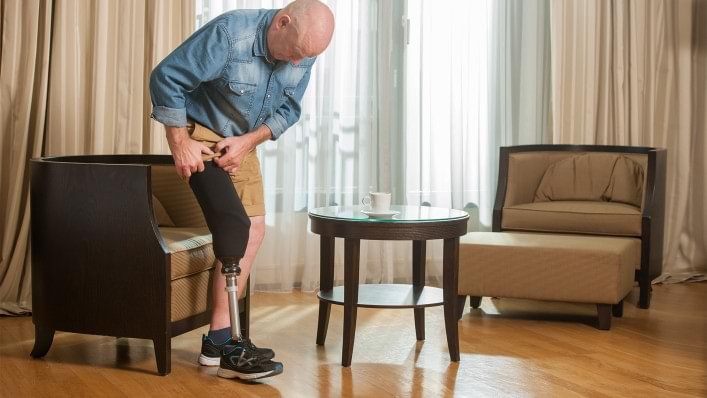 Easy to handle
Your certified Prosthetist can easily integrate the DVS into your socket. Then all you need to do is put on the DVS liner, slide into the socket, hear the magnetic click, roll up the sealing sleeve and start walking.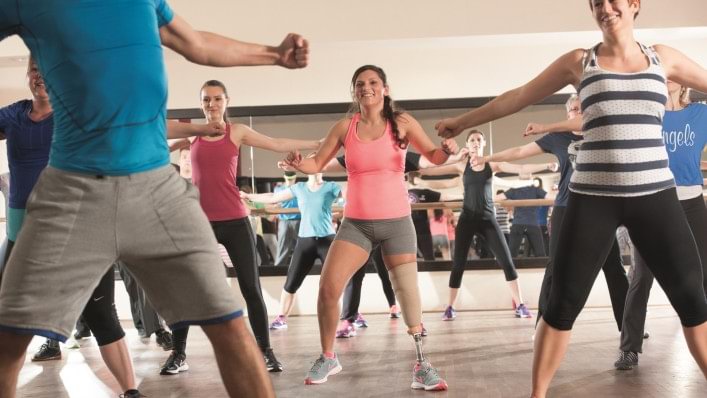 Active vacuum
Thanks to the vacuum suspension, the prosthesis is held securely on the residual limb while walking. This improves stability and creates a better feel for the ground and your movements.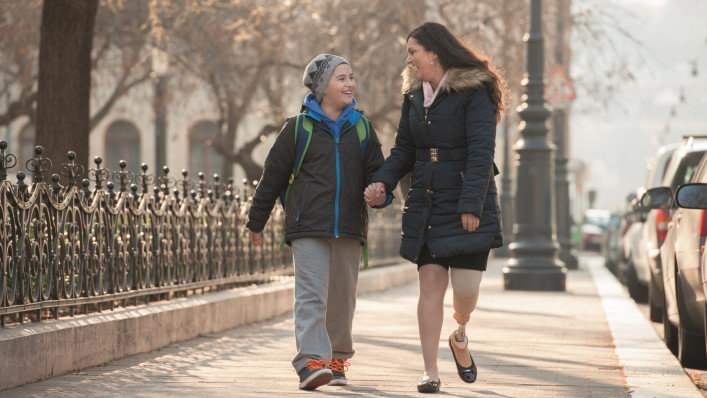 Dynamic
The vacuum dynamically adapts to your walking speed. When you walk faster, the vacuum increases. This makes DVS suitable for a variety of everyday situations – like hurrying to catch the bus.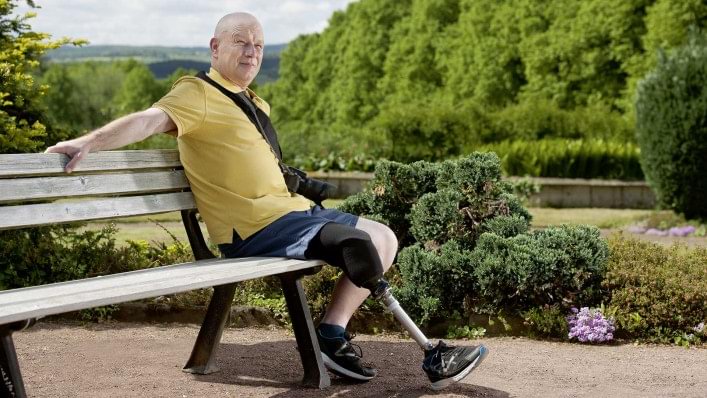 Small size
Thanks to the light weight of 210g and the low system height of 37mm, your Prosthetist can integrate the DVS into your prosthesis with a subtle, low profile appearance.
Functionality
As soon as you step into the prosthetic socket, a magnetic connection is established between the liner and the DVS integrated into the socket. Walking creates a pressure difference and therefore a flow of air from the socket to the Dynamic Vacuum unit. This air is expelled to the outside when you step down. After just a few steps you generate a permanent vacuum – matched to your walking speed. Your prosthesis fits securely.
---
---