Hip prosthesis with: Helix 3D
Helix 3D: Closer to natural movement
---
---
What you need to know
Advantages for you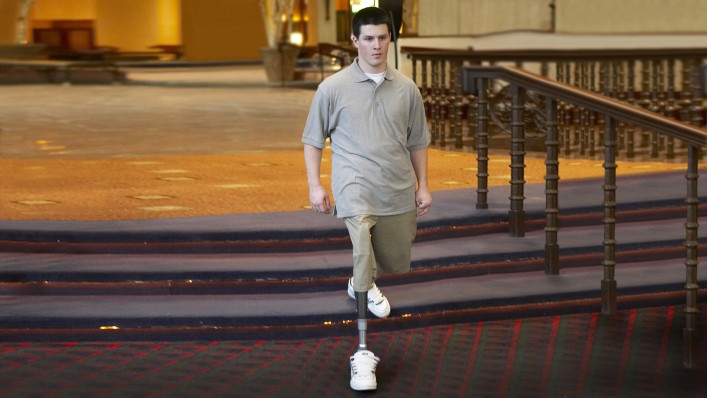 More natural walking. Just like the human hip, the Helix produces a three-dimensional hip movement to compensate for pelvic rotation. The hydraulics provide a smooth transition as you flex your hip or extend your leg. The polycentric design also helps you to avoid compensatory movements that can be required when using less sophisticated hip joints. The result is a symmetrical, natural walking pattern for you.
More flexibility. The Helix will flex up to 130º, making everyday activities like putting on shoes or getting into a car easier.
Step easier. You'll find it noticeably easier to begin your step with the Helix's integrated springs. The energy stored in the springs is released as you swing your leg forward to complete your step, helping compensate for your missing hip muscles and reducing the amount of energy needed for walking.
Stability tailored to your needs. The Helix offers an individualized stride length setting to give you a smoother, more stable step to better match your sound side as well as reduce the risk of falling.
Every step is smooth and secure. Choose a Triton foot from Ottobock to complete your Genium system:


the lightweight Triton carbon fiber foot with exceptionally smooth control;
the Triton Vertical Shock (VS) with great shock absorption in a compact design;
the Triton Heavy Duty, robust and waterproof, for particularly challenging conditions), or
the Triton Low Profile, with especially low structural height for those who need the extra room, or
the Triton Harmony, with integrated vacuum technology
How the Helix works
To see the Helix in action -- watch the video at the top of this page: "Helix Hip users talk about the Helix difference." Greater stability and increased mobility are two of the advantages Chandler and Bob have experienced with the Helix hip system – and it shows as they explore nature and walk hills and stairs with little worry about falling.
Components
Helix components
When you are fit with a Helix hip, you will also need one of Ottobock's microprocessor-controlled knee joints, the C-Leg or the Genium. One of the Triton feet will complete your Helix prosthesis system.
Microprocessor prosthetic knees
See the C-Leg and Genium pages for information about microprocessor prosthetic knees options.
Triton feet
Choose one of these Triton feet from Ottobock to complete your Helix system: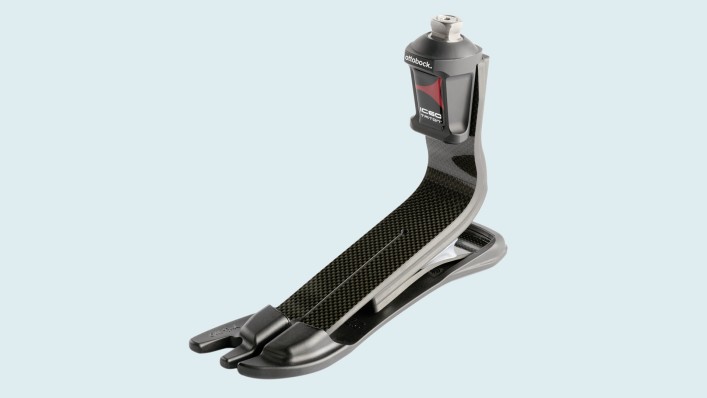 The lightweight Triton carbon fiber foot with exceptionally smooth control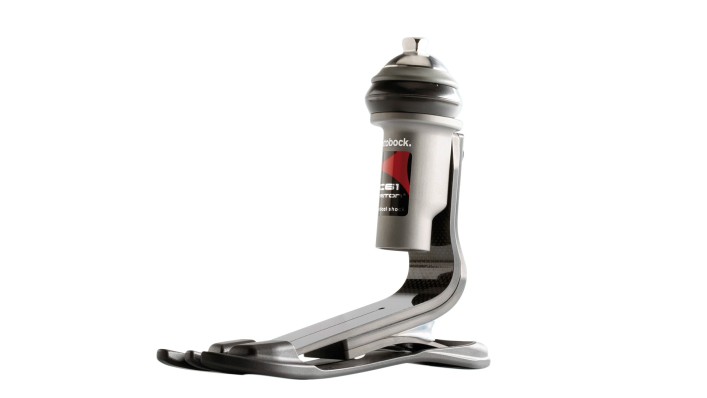 The Triton Vertical Shock (VS) with great shock absorption in a compact design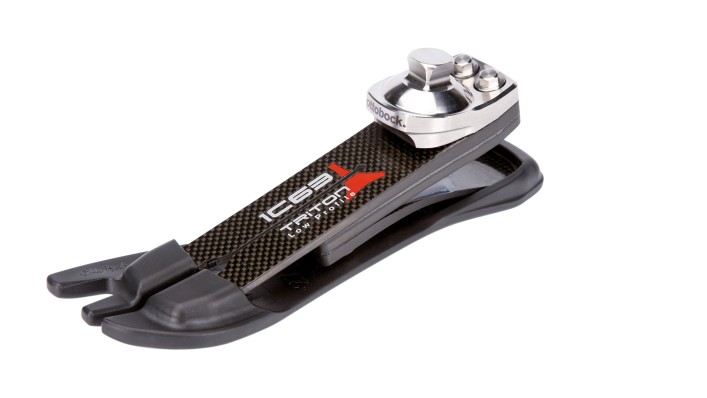 The Triton Low Profile, with especially low structural height for those who need the extra room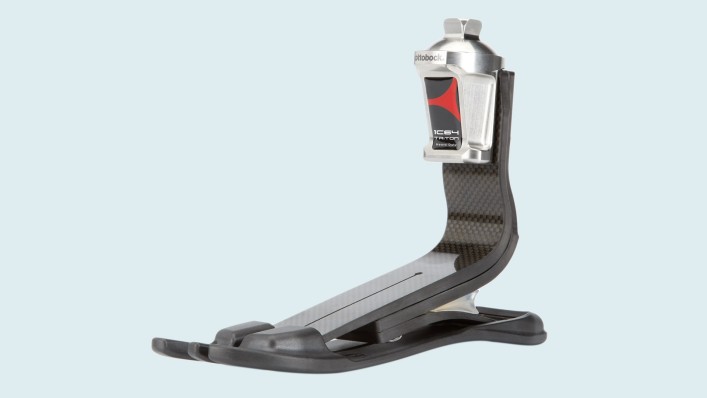 The Triton Heavy Duty, robust and waterproof, for particularly challenging conditions)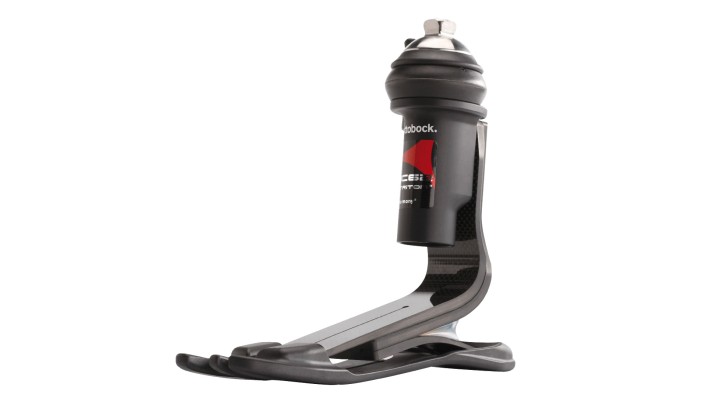 The Triton Harmony with integrated vacuum technology
Technical info
Helix specifications
Distal connection - Pyramid adapter
Max. flexion angle - 130°
Weight of the joint - 990 g
Weight of connection technology - 275 g
System height - 146 mm
Material - Aluminium
Mobility Grade - 2 and 3
Max. body weight - 220 lbs/100 kg
FAQs
Take a look at our Frequently Asked Questions for more information.
Not finding what you are looking for? Please contact us!
---
Accessories
---
Related Systems