Genium leg prosthesis
---
---
Benefits at a glance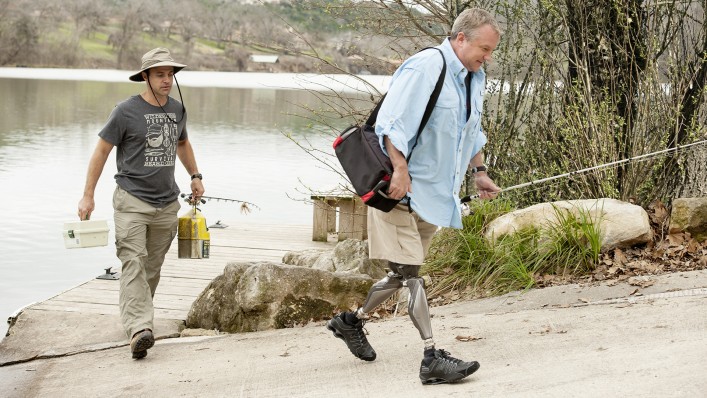 Free your mind
Thanks to the newly updated, unique technology, the Genium enables a gait that's even more natural. Added support is provided by possible adjustments that can make walking on ramps or sitting down easier.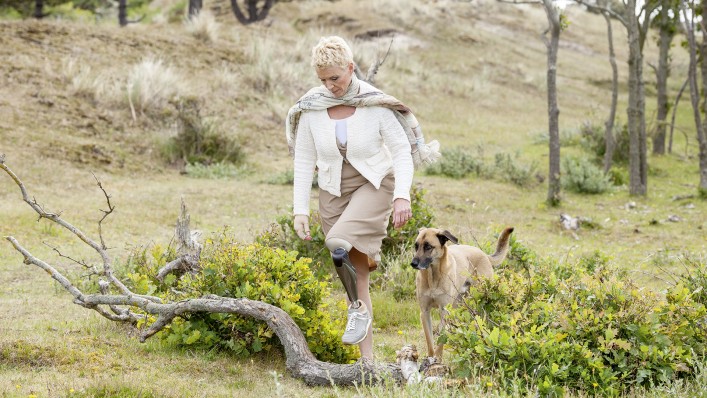 An excellent long-term fitting
Additional functions can help adapt the prosthesis to your everyday life. The stairs and obstacles function provides useful day-to-day assistance. It lets you take stairs step-over-step or overcome obstacles such as curbs.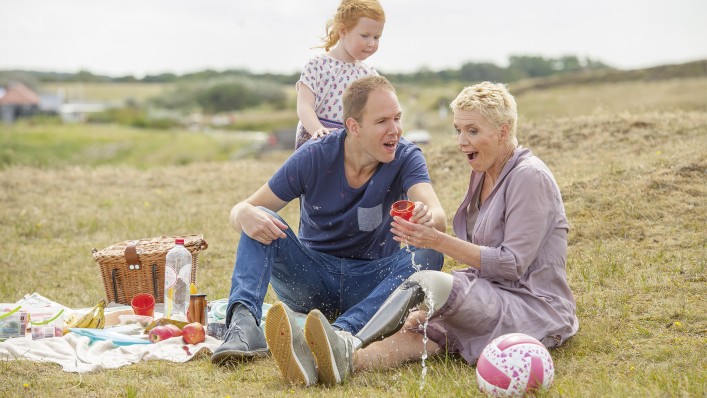 Weatherproof
We responded to users' requests for improved protection against water and upgraded the Genium to an IP rating of 67. As a result, the leg prosthesis can also be exposed to brief rain showers or come into contact with splashed water.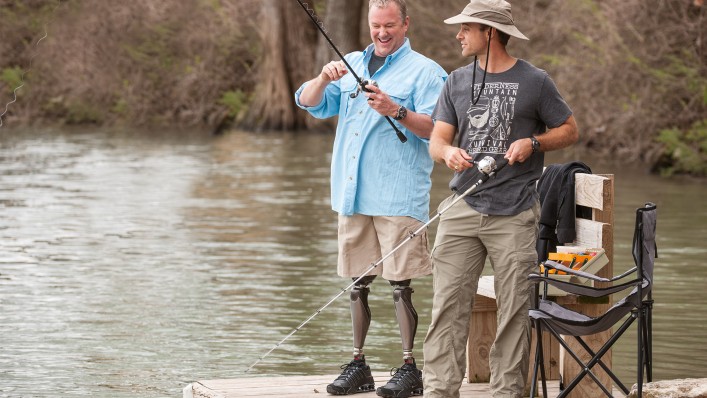 Relaxed standing
The Genium features two different stance functions that permit resting on the prosthesis side. The result is continual relief for the sound side. This is especially beneficial for bilateral users.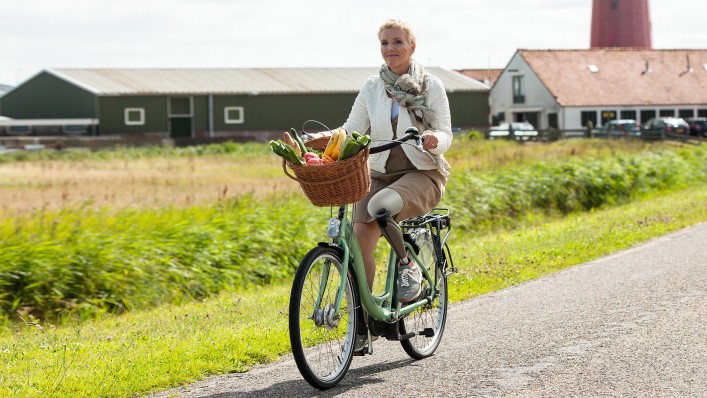 Selecting prosthesis settings yourself
The option of having up to five pre-settings (MyModes) programmed for special activities lets you adapt your prosthesis even better to your everyday life. The new Genium offers an even larger selection of options for individual modes.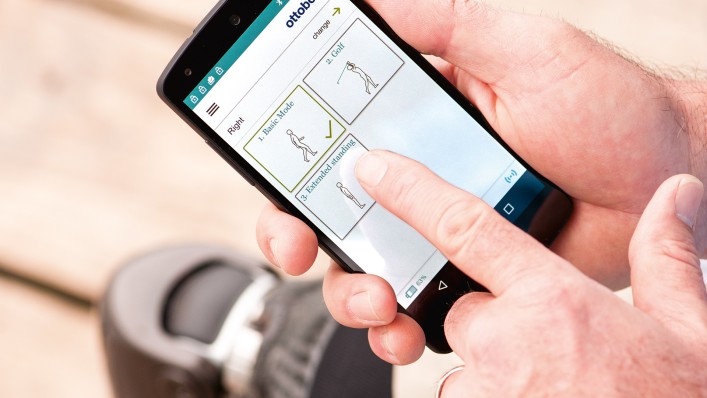 With the Cockpit app 2.0 for Apple and Android devices, you can easily and conveniently configure the new Genium yourself. Whether you want to check the battery charge level, select a MyMode or change the volume, it's all right there on your smartphone.
Functionality
Unique technology at the heart of your mobility
The Genium's introduction in 2011 represented a breakthrough in lower limb prosthetics – but it didnt' stop there. Every step of the Genium's development has pushed the limits of technology farther with the goal of coming even closer to the natural model. Years of research and development work have resulted in the Genium as we know it today. Movements are calculated with incomparable accuracy and triggered in real time. The technology recognizes whether the user is on uneven terrain or inclines and whether they are changing speeds.
Studies have proven the long-term health benefits of the targeted relief it provides for the sound side. Compensating movements are reduced. Thanks to the Genium's intuitive use, users benefit from being able to focus their attention on the important things in life, rather than having to think about every step.
Smart app control
Thanks to integrated Bluetooth®, the Genium can also be controlled with an app. Additional movement patterns are stored as MyModes and can be easily selected using the corresponding app. Mute mode can be selected via the app as well and is ideal when visiting the cinema or theatre, for example. The battery charge level can also be checked using the Cockpit app, which is available for the new Genium on both Android and Apple (iOS) devices.
---
Related Systems