Terion K2 prosthetic foot
---
---
Benefits at a glance
Benefits at a glance
Stable stance and a secure gait
The Terion K2 is especially well suited for users who want to maintain their everyday mobility and value enhanced safety. It features a soft, easy to control heel strike. Both while standing and during rollover, the load is evenly distributed also on uneven surfaces.
Lightweight construction
Thanks to the material composition, the prosthetic foot is especially lightweight and offers perceptible wearer comfort for getting around in everyday life, both at home and in the vicinity.
Robust and resistant to dust, dirt and splashed water
Thanks to its robust design and material composition, the Terion K2 is resistant to dust, dirt and splashed water. This also makes the Terion K2 suitable for activities in damp and dusty environments. The prosthetic foot is protected by an exchangeable footshell.
Technical data
Technical data
1C11 Terion K2
Suitability
MG1–MG2
Max. body weight
175 kg
Footshell
Slim shape for sizes 22-23 with 10 mm heel height
Normal shape for sizes 24-30 with 10 mm heel height
Weight with without footshell*
approx. 325 g
Weight with normal footshell*
approx. 573 g
System height with normal footshell*
46 mm
Structural height with normal footshell*
64 mm
Recommended knee components
3C60 Kenevo, 3R62 Pheon, 3R93
*Technical data refers to size 26 cm
Ideal prosthetic components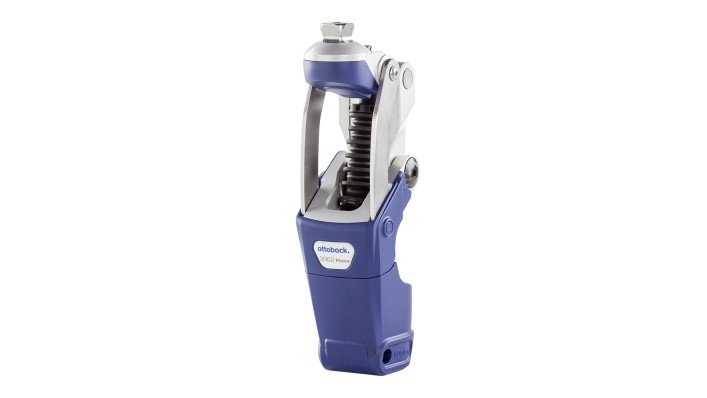 Pheon
The 3R62 Pheon polycentric prosthetic knee joint with mechanical swing phase control is especially well suited for prosthesis wearers with low mobility, since it provides the corresponding functionality for swing phase control and stance phase control. At the same time, the 3R62 supports the therapy goal of restoring the ability to stand and moderate ability to walk indoors and outdoors.
Thanks to the integrated optional lock, which can be activated or deactivated by the prosthetist, the 3R62 Pheon provides targeted support for the post-amputation therapy process – from the initial standing and walking exercises with the interim prosthesis through to the final fitting.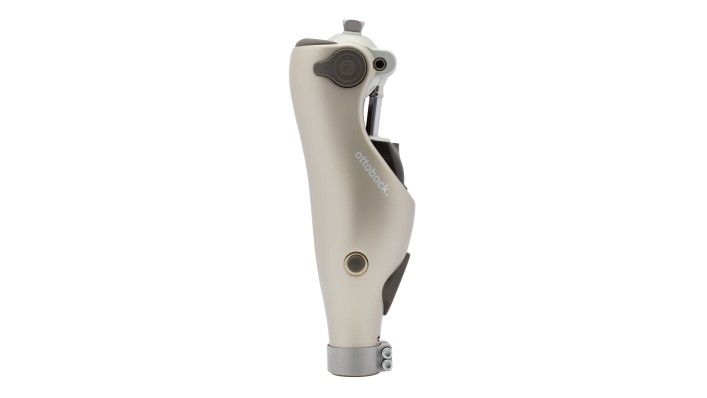 Kenevo
The Kenevo focuses clearly on safety. The knee joint is the world's first fitting solution of the latest technology specifically for the needs of less active people - as a leg prosthesis the Kenevo sets a new global standard. With its special basic functions it provides support in typical everyday situations. Moreover, the activity modes provide high adaptability. The Kenevo grows with your skills, for example during rehabilitation, and adapts itself equally well when mobility decreases.
FAQ
No, the Terion K2 can be integrated into new as well as existing modular prosthesis systems without any problem, provided sufficient structural height is available. The built-in adapter serves to securely connect the prosthetic foot.
---