"The C-Brace has brought confidence back into my life, and I am able to take care of and control my life again."
Hannah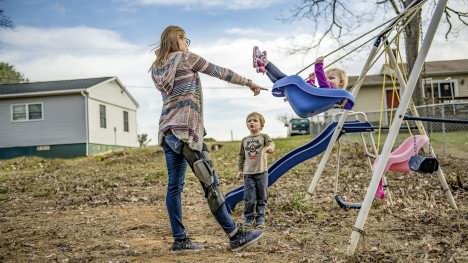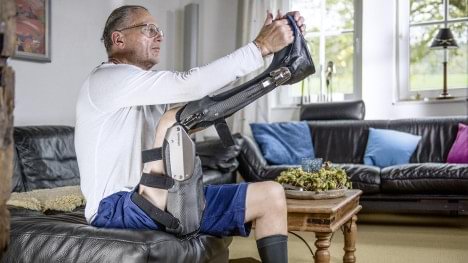 "The C-Brace has allowed me to walk again and, most of all, allowed me to walk without fear."
Wolfgang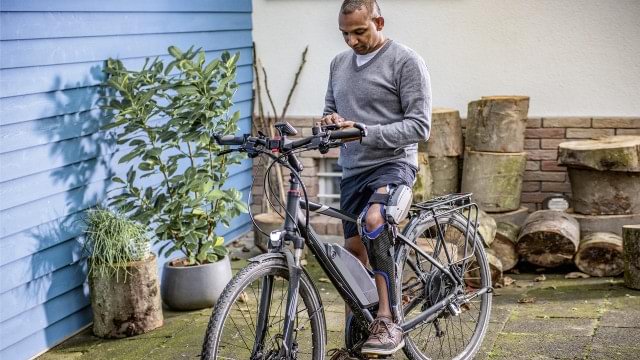 "The problem with my old orthosis was I couldn't walk backward. For me, the biggest step forward was actually a step backward."
Melvin
Is the C-Brace right for you?
Melvin
Melvin's leg is paralyzed due to a neurological disorder. With the C-Brace, Melvin can walk naturally again and play with his nieces.
Read more.
Hannah
Hannah was diagnosed with incomplete paraplegia after back surgery. Thanks to the C-Brace, she once again leads an independent life with her husband and two children.
Read more.
Wolfgang
Wolfgang's leg is paralyzed as a result of polio. Wolfgang can walk without fear. Thanks to the C-Brace, Wolfgang can walk naturally again. He also does yoga and rides his bike.
Read more.
Try the C-Brace
Contact us by clicking the button below.

We will schedule a personal consultation to determine if the C-Brace is right for you.

Try the C-Brace with no commitments.
What can you do with the C-Brace?