Fireside Chats - Craig Towler (Part 2)
In part 2 of our Fireside Chats with Craig Towler, host Lacey Henderson and Craig discuss post-injury mindset and Craig's Amputee Concierge organization, a free resource for amputees and their families seeking answers that deliver enhanced independence and improved quality of life.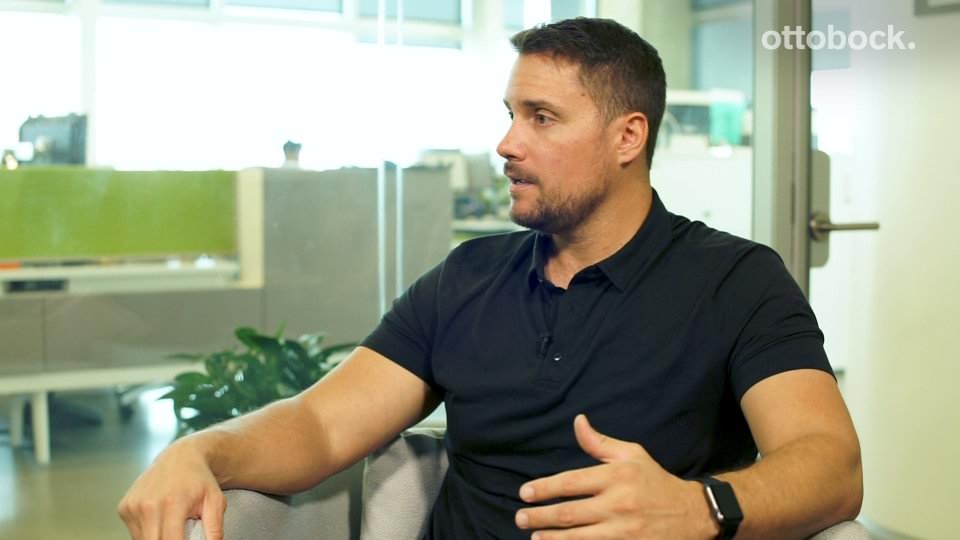 Craig, who lost his legs after being struck by an impaired driver on July 4, 2016, believes that regaining his own independence was a matter of mentally adjusting to life as an amputee by using the tools he already had at his disposal.
"What I'm dealing with now, mentally, are all problems and issues that I've never been faced with before," says Craig. "I have new experiences, so I'm forced to think about things in a different way and experience things in a different way. I do think I had the same mindset before. I just wasn't forced to use it in the same capacity that I am now."
For Craig, adaptation led to an evolution in thought that allowed him to adjust to life post-injury.
"I think we're all who we are, and nothing physical can change who we are as people, but it can evolve our thinking and force us to look at things in a new light because no matter how much we want to say that life is still the same, things are different 100 percent, and they will be forever. And that's not a bad thing."
Craig says his evolved level of thinking emerged when he was faced with relearning and adapting to his new reality as an amputee. As he discovered new and innovative approaches to independence and an improved quality of life, he realized there was an opportunity to share that knowledge with others going through the same experiences. The result: Amputee Concierge, an advocacy platform designed with the newly injured individual in mind.
Amputee Concierge provides answers to the social, emotional, and mobility-related questions that come as a result of a new injury. The answers are borne from the real-life experiences Craig and other amputees have faced since their injuries.
"It's very needed because there are a lot of people out there, for whatever reason, who aren't getting the exact help that they need, and it's preventing them from leading the quality of life they deserve to live," says Craig.
"Every time I'd figure out the answer to a question, I would look at my mom or girlfriend and be like, 'Man, we should really help try to figure out a way to share this with people," he says.
Amputee Concierge is a free service and completely anonymous. Visitors can ask questions and receive answers on topics that include adaptive sports, social reintegration, skin care, and mobility devices.
Be sure to check out part 3 of our Fireside Chats with Craig Towler for Craig's discussion on accessibility and travel.
Hear more of Craig's story on the Ottobock YouTube page and let us know what you think by leaving a comment.
*The views, opinions and positions expressed by the authors and those providing comments on this publication are theirs alone, and do not necessarily reflect the views, opinions or positions of Ottobock or any employee thereof.
---
Related information
---
Related products