Fireside Chats - Kirstie Ennis (Part 2)
Welcome back to the Ottobock Fireside Chats web-series. Watch Part 2 of host Lacey Henderson's inspiring interview with Kirstie Ennis, and don't miss any upcoming Fireside Chats and updates from Ottobock by checking back on a regular basis.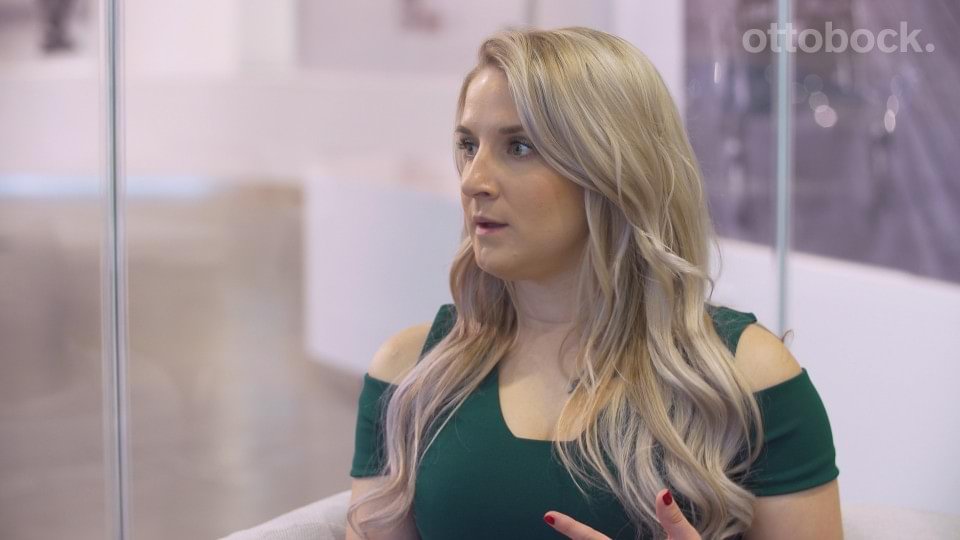 Retired USMC Sergeant Kirstie Ennis shares her story of devotion and strength in the face of adversity
We continue our interview with Kirstle Ennis and Lacey Henderson as Kirstie tells her incredible story of perseverance and self-empowerment. After her injury in Afghanistan, Kirstie had to endure multiple amputation procedures on her left leg. She fought on, and tried everything to save her leg, but instead she had to endure the loss of her leg in sections. During this time, Kirstie fought not just to save her leg, but to save her life.
In November of 2016, Kirstie's doctor told her he needed to remove 2 more inches from her leg, which devastated her, and she almost lost the battle against her despair. She struggled to stay positive, but as she saw other people around her suffering with similar or more severe amputations, she started losing her confidence in being able to deal with her own situation.
On the anniversary of her "Alive Day," Kirstie had been going down a slippery slope. She confided in one person that she "wasn't going to be here the next day." She had given up. Fortunately, she was still here the following day.
Her father went to her and said, "the enemy couldn't kill you so you're going to kill yourself?" She felt selfish, and started to see that she was one of the lucky ones. Unlike the six deceased crew-members who never came home from Afghanistan, she did. Kirstie's perspective on her situation began to shift. She saw beyond her own sacrifice, and became aware of the sacrifices made by the people around her, motivating her to persevere.
During Kirstie's recovery, her little sister decided to drop out of public school and opt for an online virtual school in order to stay with Kirstie. While we usually see veterans as the heroes, in Kirstie's case, the people around her became the heroes of her story.
Motivated by these heroes, Kirstie embraced her new outlook on life and started various projects to continue fulfilling her duty of serving people, her main motivation for having enlisted in the first place.
Kirstie turned to the outdoors to develop the confidence to improve herself despite the physical and mental trauma she had experienced.
During her recovery, she fought hard to stay out of a wheelchair, so she began mountaineering to serve as a reminder of how hard she had fought. Kirstie hopes to inspire people to get off the couch and push themselves to improve as she does by climbing the Seven Summits.
Kirstie also dedicates her climbs to different nonprofits. For instance, when she climbed Mt. Kilimanjaro, Kirstie helped raise $150,000 for Water Boys, a non-profit that provides clean water for people in Africa.
Kirstie recalls the feeling of loss she experienced when she had to take off her military uniform. It was a monumental moment when she was stripped of the career she loved. However, the work she has done since then shows how she's embraced her new role and continues to serve people and her country.
Kirstie is involved in a web series in which veterans participate in extreme outdoor activities and showcase their stories of overcoming their injuries. She mentions J.D Williams, a triple amputee who learned to draw a bow using his mouth. She says that although this may have taken him a long time to learn how to do, he managed to do it, and that is what matters. The web series can be found on adventuresenabled.tv or on the Adventures Enabled YouTube channel.
*The views, opinions and positions expressed by the authors and those providing comments on this publication are theirs alone, and do not necessarily reflect the views, opinions or positions of Ottobock or any employee thereof.
---
Related information
---
Related products