Fireside Chats - Dani Burt (Part 3)
Welcome back to the Ottobock Fireside Chats web-series. We conclude this interview series with the third installment of host Lacey Henderson's interview with Dr. Dani Burt. Don't miss any upcoming Fireside Chats and updates from Ottobock by subscribing below.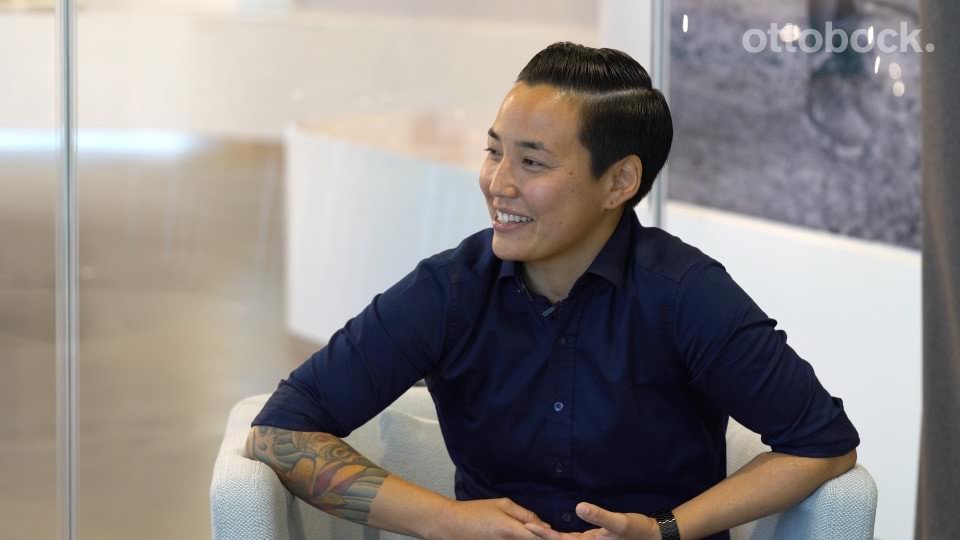 As a world adaptive surfing champion, Dani Burt has dedicated herself to encouraging women to compete in the sport by pushing for gender equality. Dani mentions that during the 2017 ISA World Adaptive Surfing Championships, a decision was made that affected the whole surfing community. Two days before the competition, it was announced that women would not get points towards their countryteam.
This meant that if Dani competed against men, she would receive points towards the team, but if she competed against women, she wouldn't. She was concerned and realized that female participation would not be prioritized if women did not receive equal points in competition.
She took action and connected with others to fight the decision. Luckily, their voices were heard. The ISA rescinded their decision and apologized for their mistake.
Dani and those who fought by her side changed the course of history — now not only would women get equal points towards their teams, men and women would also get equal prize purses. This is huge for surfing, and significant for all sports in general. With these steps forward, the younger generation of girls will now see that they're no different from the boys.
As an amputee, Dani was always told that she could not get in the water, and that there weren't any prostheses available for use in the ocean. Now that adaptive surfing is gaining momentum, sufers are pushing product innovation. Companies will now see that amputees want waterproof, submergible limbs that give people an opportunity to live a better quality of life.
Dani's career has led her to live a very busy, but very rewarding life. As a doctor of physical therapy, Dani works ten hour shifts, four days a week at the hospital helping her patients. She also surfs a couple hours a day three days a week and cross trains with her personal trainer.
Dani is also focused on educating amputees and exposing them to options they may not have been aware. One of the biggest frustrations Dani faced when she first lost her leg was dealing with the lack of information available. For this reason, she decided to share "amputee tips" online for people who may be struggling to find reliable information. Dani argues that amputees should have access to reliable information so they can become advocates for themselves.
Often, amputees are told very limiting things that discourage them from pursuing active lifestyles. Without the proper information, it's easy for amputees to feel lost, just like Dani once did. However with Dani's tips, amputees now have quick access to understandable information to help them make informed decisions about their health.
*The views, opinions and positions expressed by the authors and those providing comments on this publication are theirs alone, and do not necessarily reflect the views, opinions or positions of Ottobock or any employee thereof.
---
Related information
---
Related products