Fireside Chats - Scout Bassett (Part 2)
Welcome back to Fireside Chats with host Lacey Henderson. Lacey sat down with Paralympian Scout Bassett at the Ottobock Headquarters in Austin, Texas, to discuss sport, self-acceptance, and femininity.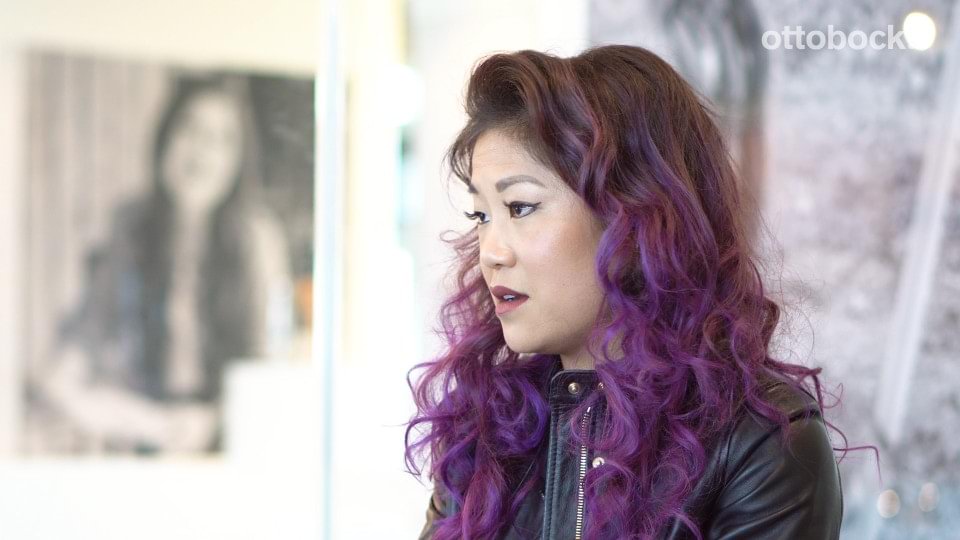 Scout, a world-record holder in the 100m and long jump events, shares with Lacey the experience of her first ever Paralympic-style running event. She was 14 years old, in ninth grade, and had just received her first running prosthesis after being awarded a grant from the Challenged Athletes Foundation.
Prior to the event, Scout says she had a "meltdown," worrying that she would be wearing a prosthetic leg that visibly showed her disability for the first time. She had been accustomed to wearing her everyday leg, which was more easily modified to appear "normal."
"It was just the security of not having it exposed, of not wanting to look different," Scout says. "It was a terrifying moment."
But then she ran.
"All the things that you're afraid of, of people laughing or judging or staring, totally dissipated because I was able to run and I was doing something I so loved and enjoyed," says Scout.
With the wind at her back and the sport of running embedded in her spirit, Scout reached a turning point in her life, leaving shame in the past and using her new-found joy to achieve self-acceptance.
Scout's continued success in track and field has led her to rewarding possibilities as a mentor to young athletes with disabilities. She began as an official ambassador for the Challenged Athletes Foundation her freshman year at UCLA and is now a sponsored athlete for Nike. In fact, Scout's Nike ad, released prior to the Paralympic Games in Rio, was the first of its kind to feature an athlete with a disability.
Scout uses her platform not only to promote a healthy lifestyle for all athletes with disabilities, but also to show young girls that they can embrace their own beauty unabashedly—despite the presence of a disability.
"I know so many young girls are worried about if they're going to be pretty enough, or if boys are gonna be interested in them, if they can wear dresses and still look pretty and cute," says Scout. "They wonder, 'Can I be seen as all those things still?'"
Athletes like Lacey and Scout offer "a great reminder that you can be seen as all those things."
Enjoy more of Scout's story on the Ottobock YouTube channel and share your thoughts in the comments section. Be sure to check out Part 3, the final episode, of Scout's Fireside Chats with Lacey Henderson.
*The views, opinions and positions expressed by the authors and those providing comments on this publication are theirs alone, and do not necessarily reflect the views, opinions or positions of Ottobock or any employee thereof.
---
Related information
---
Related products