Fireside Chats - Scout Bassett (Part 1)
Welcome back to Fireside Chats with host Lacey Henderson. In this edition, Lacey sits down with Paralympian Scout Bassett to discuss her humble beginnings at a Chinese government orphanage and how sports later helped her to harness the inner strength she needed to succeed in life.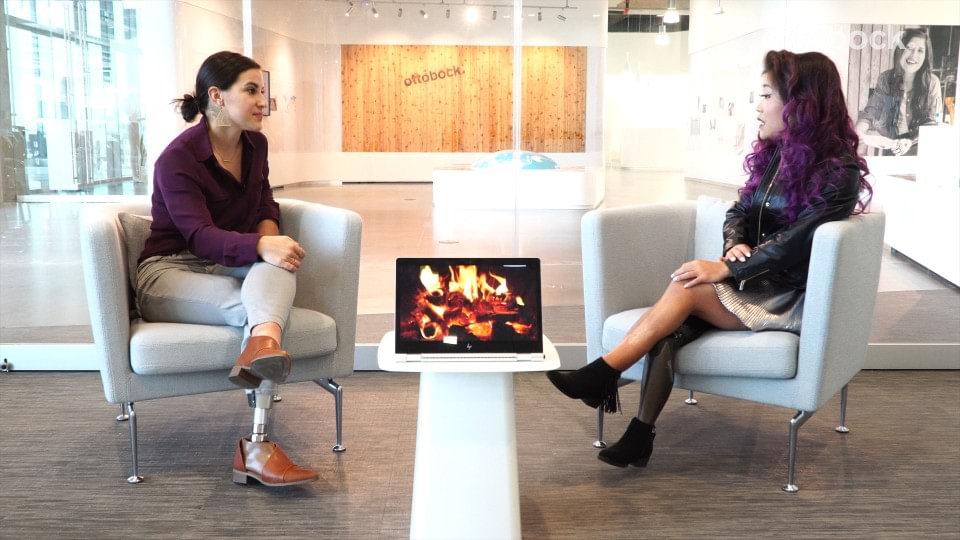 Scout's story begins in China where, as an infant, she lost her right leg in a chemical fire. Abandoned, Scout ended up in a government-ran orphanage until the age of eight. During her time at the orphanage, Scout recalls traumatic periods that included a structured regimen of chores and no access to education.
With no prosthesis to facilitate mobility, Scout was forced to get around on her hands, using her remaining leg when she could. Living off what Scout calls "a tiny bowl of rice" every day, she weighed only 22 lbs by the time her new parents adopted her at the age of eight years old.
"I really consider my experience of everything that's happened in my life as a positive that can be used for good," says Scout. "I had a hard time seeing that experience as being something that could really help me and to use it for good just because it was so traumatic."
The move to Michigan brought dramatic changes in Scout's life. She says the sudden shift in culture was a shock that plagued her for months during the acculturation process. The language barrier, for one, provided a devastating impact on her ability to communicate with the people around her, even others her age, with the exception of a five-year-old brother who also spoke Chinese and who had been at the same orphanage.
However, Scout soon learned that there was one environment where language barriers didn't exist: in the field of sports. She took to sports with a fervency that carried her into many events, including soccer, softball, and, of course, running.
A defining moment in Scout's young life took shape during her eighth grade year when her softball coach refused to allow her to play in even one game. Scout had considered quitting, but decided leaving the team would mean that her coach had won.
"Kids really take on the persona of the adults," says Scout, "so if the coach is not fostering an environment of inclusivity, the kids aren't going to."
Rather than quit the team, Scout decided to show up to every practice and game—even if she would not be allowed to participate.
"That was a huge moment of growing up," says Scout. "I realized I have to be my own advocate, standing up for myself and doing it in a way that you don't have to be a bully about it, you don't have to be angry about it.
"Sometimes the best thing is to just simply show up and send a message of why it's important that you're there. It was a huge encouragement for me for the rest of my life—just being able to show up."
Enjoy more of Scout's story on the Ottobock YouTube page and share your thoughts in the comments section. Stay tuned for Part 2 of Scout's story in Fireside Chats.
*The views, opinions and positions expressed by the authors and those providing comments on this publication are theirs alone, and do not necessarily reflect the views, opinions or positions of Ottobock or any employee thereof.
---
Related information
---
Related products