Fireside Chats - Billy Brimblecom Jr (Part 3)
Welcome back to Fireside Chats with host Lacey Henderson. In this episode, Billy and Lacey discuss his nonprofit organization, the Steps of Faith Foundation, and their work to provide prosthetics to amputees worldwide.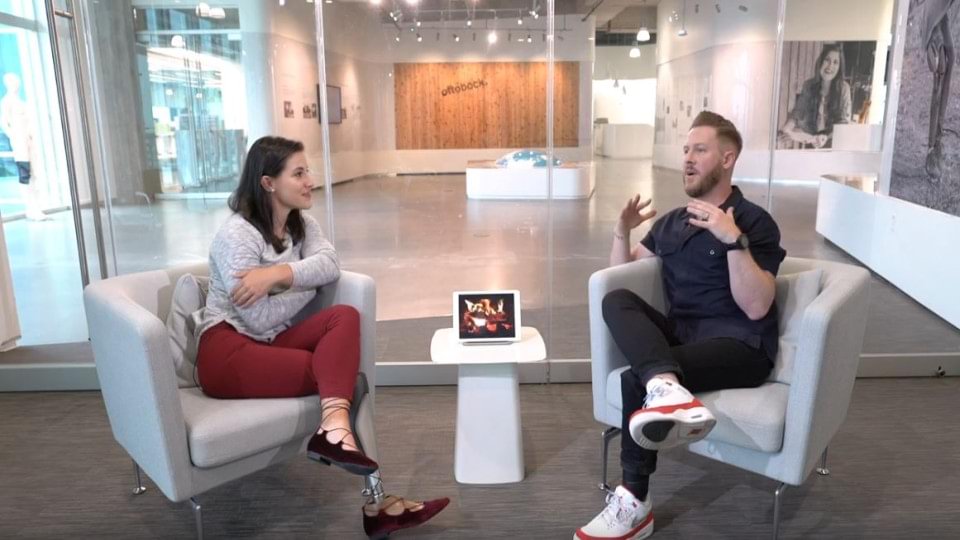 Billy says the best way to support Steps of Faith is by donating to the organization. "All the clichés about every dollar counting are really true, and if you really want to make a big impact, donate any amount of money every month. I can say without any exaggeration that by donating to this organization, you are quite literally restoring mobility and quality of life," he says.
Billy notes that although he doesn't try to hide his amputation, his demeanor would change if he didn't wear a prosthesis. He and Lacey discuss the issue of mobility, and the physical challenge of navigating unfamiliar places as an amputee. "If I had to come in here on crutches with no leg, I would get in here, it would be harder, but I would also just feel different," Billy says. "Steps of Faith, we allow people to feel the way you and I feel. And that's a beautiful thing."
Although the amputee community plays a major role in his life, he seems to speak more on his work than his own handicap. "I don't think like a handicapped person very often because I don't feel like a handicapped person very often. Having a C-Leg allows me to do everything I did before. I'm really thankful for Ottobock and the amazing things they make, and how that helps people like us to traverse whatever the heck we want," Billy says.
Billy shows no resentment towards the difficulties he has faced; he is glad that his amputation happened when it did, saying, "All of the best things in my life have come since then. I feel like I'm just getting started at 42 years old."
Learn more of Billy's story on the Ottobock YouTube page and share your thoughts in the comments below the video.
*The views, opinions and positions expressed by the authors and those providing comments on this publication are theirs alone, and do not necessarily reflect the views, opinions or positions of Ottobock or any employee thereof.
---
Related information
---
Related products