Fireside Chats - Billy Brimblecom Jr. (Part 1)
Welcome back to Fireside Chats with host Lacey Henderson. In this episode, Lacey and Billy discuss his early years and a discovery made by his doctor that changed his life.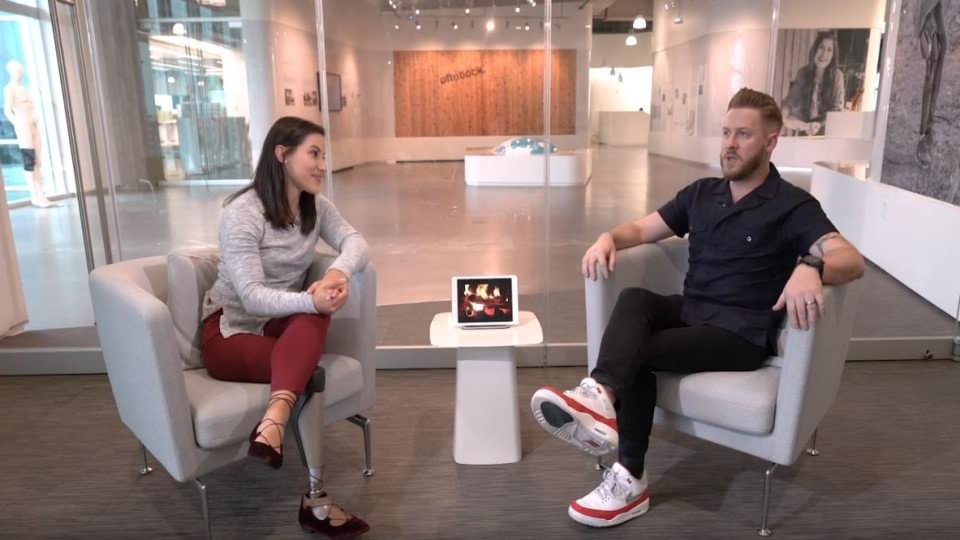 Billy Brimblecom Jr. is many things: a father, husband, musician, executive director and amputee, to name a few.
His story begins at age 11, when he was gifted his first drum set. Music quickly became a passion for Billy, and he began playing in clubs before he was old enough to be admitted without a parent.
"Freshman year of high school I would walk around with drum sticks in my back pocket, so that people would ask about it," Billy says. He continued to play in jazz, marching and rock bands throughout high school. Later he attended the University of Kansas for one year before joining a rock band, which was signed to a major record label.
However, in 1999, Billy was faced with an incident he describes as "the first time I cheated death." A severe car accident on a snowy highway left him with a compression fracture on three vertebrae. Later that year, Billy began to suffer from chronic ankle pain that grew in duration and intensity, which was suspected to be nerve damage from the accident.
Six years later at age 28, Billy's doctor discovered "something the size of a large apple" in his ankle, which they found to be Ewing sarcoma, a rare cancer in bones or soft tissue. In 2005, Billy began chemotherapy and soon learned that above-knee amputation would be necessary to keep him alive.
Billy credits both his primary care doctor and orthopedist, who he calls "a brilliant genius of a surgeon," with his recovery. He would later use this experience to counsel others in the hospital facing similar situations.
In part 2 of his Fireside Chat, Billy discusses how he worked with his prosthetist to establish what would later become the Steps of Faith Foundation.Stay tuned!
*The views, opinions and positions expressed by the authors and those providing comments on this publication are theirs alone, and do not necessarily reflect the views, opinions or positions of Ottobock or any employee thereof.
---
Related information
---
Related products