Fireside Chats - Scout Bassett (Part 3)
Thank you for joining us for the final installment of Fireside Chats featuring Scout Bassett. Host Lacey Henderson speaks today with the Paralympian about the challenges of living a balanced life—or if that's even possible in today's high-demand world.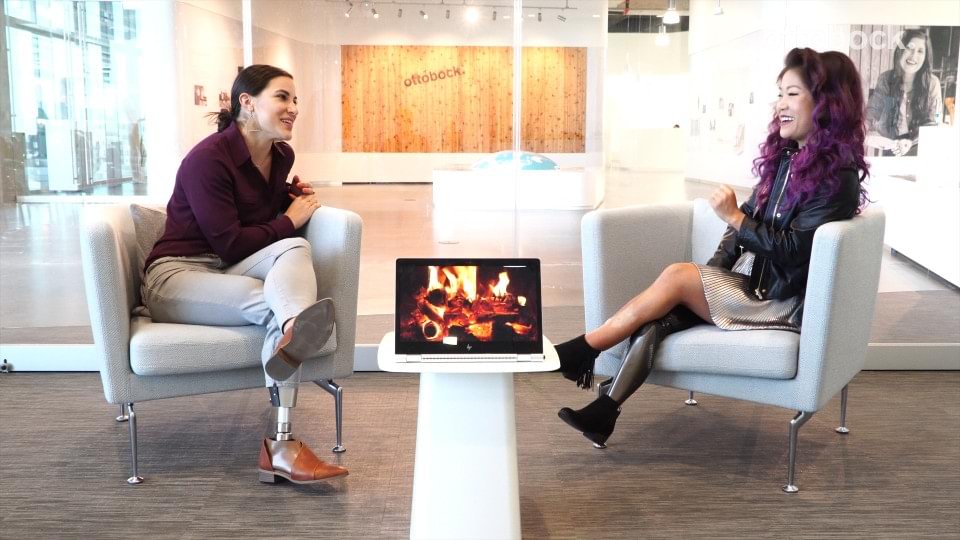 Scout, a Paralympian world record holder, says that she is training daily, some 10 to 12 hours a day, for the 2020 Paralympics, where she hopes to earn a spot on the podium in at least one of her events. Despite her long training days, she still finds time to advocate for athletes.
Scout's focus on equality, inclusivity, and the importance of sports in people's lives centers around her ability to secure for them the right equipment and training so that each athlete she helps has the opportunity to excel and reach the best of their abilities.
When asked what advice Scout would give to her younger self, she says that people with disabilities work so hard to impress people and fight for their acceptance and approval that they sometimes forsake their own needs.
"As a young girl, being excluded from so many things, that was such a thing for me—just wanting people's acceptance and approval," says Scout. "But at the end of the day, you realize that everybody is struggling with the same things. Everybody is dealing with insecurity. They all want love and approval."
Scout says that in the end, receiving love and approval from others isn't the most important thing—loving and accepting one's self, no matter the situation or circumstance, is the key to a healthy, fulfilling existence.
When asked about advice she would give to others, Scout says what she's learned is that there's no such thing as a balanced life. Sometimes during the year, other things take priority and must be dealt with. Realizing this has allowed her to understand that she doesn't have to be the "woman who does it all."
Rather than balance, Scout says she seeks an equilibrium within herself to be able to accomplish her goals and expectations, fostering healthy relationships and partnerships in the process.
"Life doesn't have to be in balance," says Scout, "but just that you have a center, you are grounded," regardless of the chaotic elements life may throw at you.
If you haven't seen them yet, check out parts 1 and 2 of Scout's story on the Ottobock YouTube channel and share your thoughts in the comment sections. We hope you'll join us for future Fireside Chats with Lacey Henderson. See you next time!
*The views, opinions and positions expressed by the authors and those providing comments on this publication are theirs alone, and do not necessarily reflect the views, opinions or positions of Ottobock or any employee thereof.
---
Related information
---
Related products