Fireside Chats - Kirstie Ennis (Part 3)
Welcome back to the Fireside Chats web series. Watch the final installment of our interview with retired USMC sergeant Kirstie Ennis as she describes her life as an athlete and as a role model for other people with disabilities.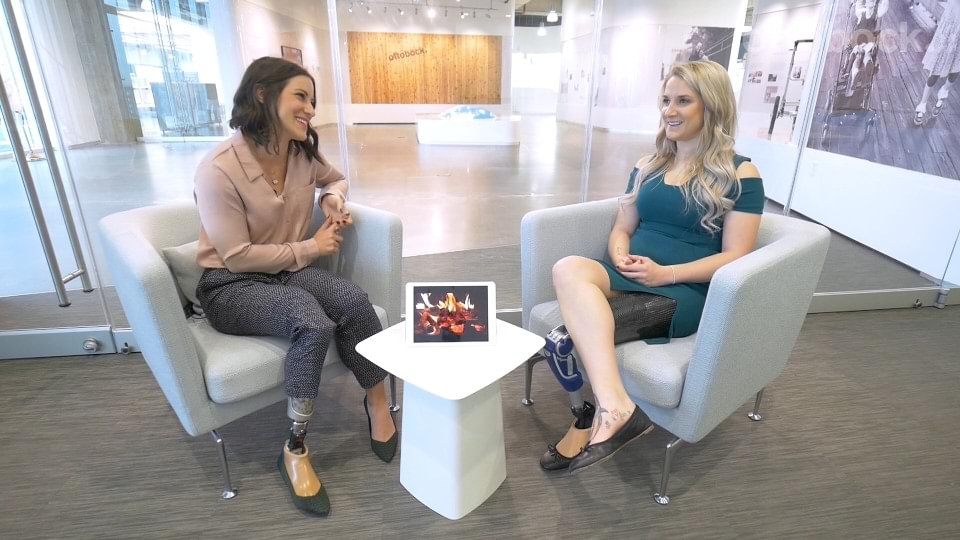 Kirstie Ennis has dedicated her life to mountaineering, climbing mountains all around the globe in an effort to motivate different people over all continents to be active and get outside. She's already climbed Mount Kilimanjaro in Africa and the Carstensz Pyramid in Indonesia, and is currently working on climbing the infamous 7 Summits, including Mount Everest in 2019. Not only does she plan to climb these peaks, she's also training extensively to become the first female amputee to snowboard on Mount Everest and Mount Vinson in Antarctica.
Mountaineering isn't something people can simply pick up recreationally. Kirstie and her team must wholeheartedly train their bodies and minds to prepare for whatever is thrown at them during their climbs. Safety is a major concern when it comes to the sport, especially since people have died during climbing expeditions.
To prepare, Kirstie performs strength and conditioning exercises, and interval training at the gym. However, this particular sport requires athletes to "be on the saddle," so she includes ice climbing, rock climbing, and technical training as much as possible to be at her best. With her Everest climb less than a year away, Kirstie trained for the expedition by climbing Cotopaxi, one of the world's most active volcanoes.
Kirstie says she's fortunate in having the prosthetic options that she has, which have largely contributed to her success during her expeditions. For example, when she climbed Kilimanjaro, she was wearing her everyday walking leg, the Ottobock X3. Kirstie also wears the 3R80 modular knee joint because of its sturdy, almost indestructible features. She's worked with other amputees to modify their limbs by welding their own contraptions onto their sockets and limbs. For instance, Kirstie attached a strip of vibram to her X3 knee to provide the extra protection, security, and safety she needs for her lifestyle.
Apart from her athletic pursuits, Kirstie is also looking to become a role model for other amputees. She wants to provide hope by becoming a prominent figure for amputees struggling with body image issues.
In 2017, Kirstie was asked to participate in an ESPN shoot to showcase her rock climbing adventures. At first, Kirstie was unsure about accepting the offer, but she later understood the impact genuine representation can have on different communities. She recalls her amputation surgeries, and how the lack of prominent figures in media added to the anxiety she had about her body.
Now, Kirstie can be that inspirational figure for kids with disabilities, who, she hopes, can look to her and feel more confident about their bodies. Parents often express their gratitude to people like Kirstie because it gives them hope that their children with disabilities will have a chance at a normal life.
Many flourishing amputees often deal with people's pity, despite their success and well-being, but Kirstie's ESPN shoot really went against that mentality and perspective. Kirstie aims to contribute to the desensitization of prosthetics and disability. She knows how this process can really help people struggling with body issues, concerns, and insecurities become more comfortable with their bodies.
Kirstie's empowerment has been fueled by others, and now she has made it her life mission to give others hope by sharing her journey, and to find ways to help give people access to the prosthetics and opportunities they need to get outside and do more.
*The views, opinions and positions expressed by the authors and those providing comments on this publication are theirs alone, and do not necessarily reflect the views, opinions or positions of Ottobock or any employee thereof.
---
Related information
---
Related products