Fireside Chats - Craig Towler (Part 3)
In part 3 of our Fireside Chats with Craig Towler, host Lacey Henderson and Craig talk about issues of accessibility and how Amputee Concierge is working to improve the lives of people with disabilities by offering a Yelp-like resource that provides reviews of accessible—and not-so-accessible—destinations.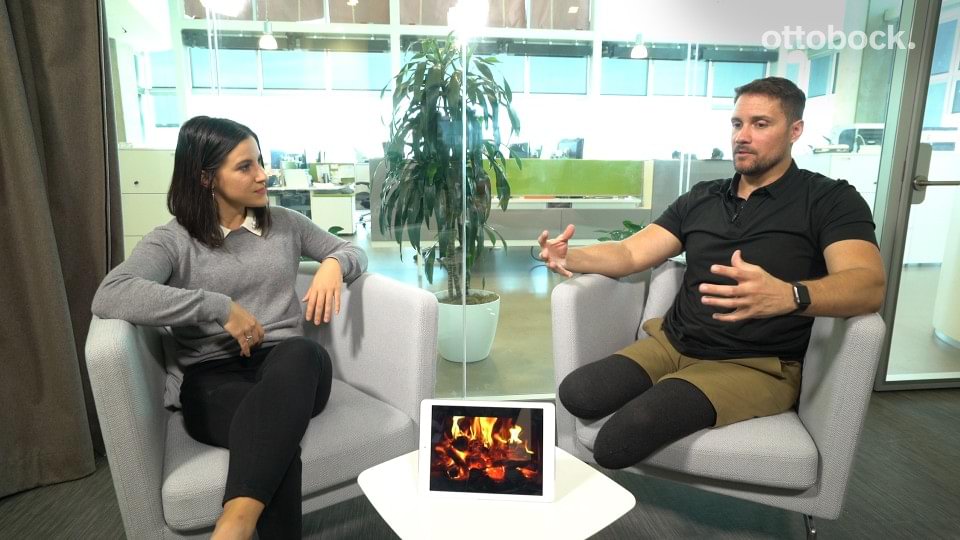 Amputee Concierge is an advocacy platform that provides first-time and long-time amputees, as well as others with mobility impairments, a resource for answers to living life with a disability. After becoming an above-knee double amputee, Craig soon discovered that he would have to find new and innovative approaches to independence on his own so he could live the life he wanted. The resources for newly injured folks just weren't available.
Armed with the knowledge he's developed since his injury in 2016, Craig developed Amputee Concierge, enlisting the assistance of other like-minded individuals with real-world experiences to deliver a wealth of information in an easy-to-use, private environment.
But there was still a nagging issue that continued to rear its head when Craig went out and about to enjoy the world around him: limited accessibility.
One night, Craig experienced accessibility issues firsthand while attending a dinner theater with a friend. When Mother Nature called, Craig headed for the men's restroom—only to find that there wasn't enough room for his wheelchair to allow him to close the stall door for privacy. The only option was to enter the restroom of the opposite gender since that one had the only truly accessible stall.
"A friend of mine who I was having dinner with stood guard, walked in and told all the ladies, 'We gotta do this,'" says Craig. "And everyone was super nice. It was still very embarrassing and uncomfortable and just a situation that I don't feel anyone should have to be in.
"It made me think that if this was someone else, they might have had to leave."
From this experience, Craig came up with the idea for Accessible Boulder, a resource that provides detailed accessibility reviews of locations throughout the city, highlighting and applauding sites that go above and beyond requirements. Craig's hope is that the resource branches out to include Accessible Denver, Accessible Austin, and other cities along the way.
"The overall goal is to help people achieve the quality of life they deserve," says Craig, "to make it easier for the next person who has to go through it so they can get back to their life a little bit quicker."
If you'd like to help Amputee Concierge become a prime resource for people with disabilities, get in touch with Craig by visiting the website and learn how you can become a resource advocate, providing valuable information that uses your real-life experiences to facilitate independence for others. And don't forget, financial contributions made via the site will also help Amputee Concierge expand its services.
Hear more of Craig's story on the Ottobock YouTube page and give us a shout by sharing your comments. We'd love to hear from you!
*The views, opinions and positions expressed by the authors and those providing comments on this publication are theirs alone, and do not necessarily reflect the views, opinions or positions of Ottobock or any employee thereof.
---
Related information
---
Related products