News and Notes
Catch up on the latest
Take a moment and read the latest stories about people who use our products, events Ottobock attends and organizations that are doing good work. Feel free to share a particularly interesting tidbit with friends and family, too. And, if you have something to share, please send it to us.
---
06/22/21
John Kriesel, veteran, bilateral amputee, author, motivational speaker, joins Aaron Holm of Ottobock for Ask Aaron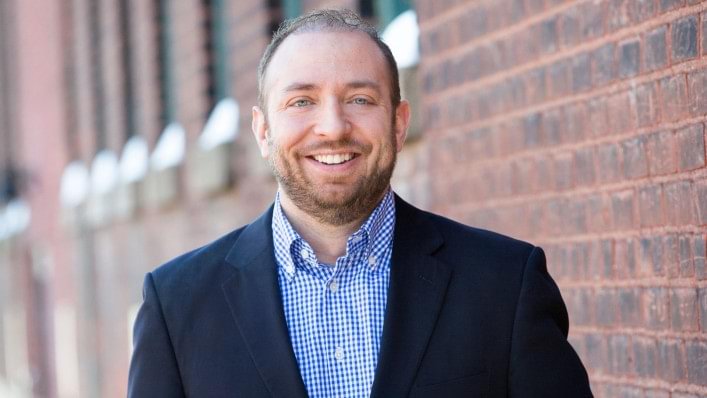 AUSTIN, TEXAS (JUNE 23 2021) – This Wednesday, June 23, Ottobock's Manager of Consumer Engagement Aaron Holm is joined by U.S. veteran, author, motivation speaker, and bilateral amputee, John Kriesel, for the latest episode of Ask Aaron. Kriesel came face to face with death after a roadside bomb in Iraq sent him to four hospitals, 35 surgeries, and months of recovery—but nothing hurt like the loss of two of his close friends. To learn more about Kriesel's story of struggle, resilience, triumph and positivity, RSVP for Ottobock's Ask Aaron Facebook Live broadcast to attend the exclusive interview.
Kriesel served as a NATO peacekeeper in Kosovo in 2004 before volunteering for deployment to Iraq. On December 2, 2006 his team struck an improvised explosive device (IED) and he was not expected to survive. He died three times in the operating room, but later walked out of Walter Reed Army Medical Center. He retired as a staff sergeant following 10 years in the Army National Guard receiving the Combat Infantryman Badge, Purple Heart, Bronze Star, and other awards.
"As strange as it sounds, it was the loss of my friends and my legs that showed me how to live my life," said Kriesel in his book, Still Standing: The Story of SSG John Kriesel. "I see every day as a gift, truly the first day of the rest of my life, and I will make today the very best day."
In this episode of Ask Aaron on June 23, Aaron Holm and John Kriesel will dive into Kriesel's life pre- and post-Iraq, mental and physical recovery, his legislative run, his motivation to become a speaker and author, and more.
Kriesel has been an Ottobock user since day one—starting out on a C-Leg, transitioning to an X2 and now on his second X3. He is a bilateral amputee with one leg being above-the-knee and one being below-the-knee.
Today, Kriesel is a sought-after public speaker that travels the country sharing his story, inspiring and motivating others. His intensely positive attitude infects every person he shares his story with—from students to senior corporate executives. He is also director of veterans services for a County in Suburban Minneapolis, MN, a part-time personality on KFAN Radio, motivational speaker, and co-author of the book, "Still Standing: The Story of SSG John Kriesel," republished in 2018 and winner of eight national book awards.
In 2010 he was elected to the Minnesota House of Representatives, but decided not to seek re-election when his family said they wanted to spend more time with him. RSVP to the Facebook Live event and sign up for Ottobock's newsletter to receive information about upcoming episodes.
About Ottobock
Ottobock uses innovative technology, superior service, and world-class education to help people with physical mobility challenges. Established in 1919 in Germany, Ottobock opened its doors in the U.S. in 1958 and in Canada in 1978. Currently in its third generation as a privately held company, Ottobock offers products and services to help people maintain or regain their freedom of movement.
---
---