News and Notes
Catch up on the latest
Take a moment and read the latest stories about people who use our products, events Ottobock attends and organizations that are doing good work. Feel free to share a particularly interesting tidbit with friends and family, too. And, if you have something to share, please send it to us.
---
12/08/16
Ottobock Announces Support of RevoFit™ Adjustable Prosthetic Sockets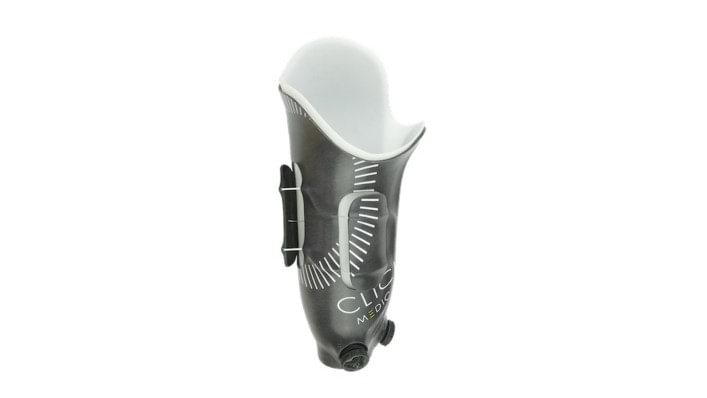 AUSTIN, Texas (December 8) – Ottobock and Click Medical are teaming up to make innovative, adjustable sockets more easily available – now through Ottobock's Central Fabrication Service in Salt Lake City, Utah.
Ottobock Central Fabrication now offers RevoFit micro-adjustable sockets. The RevoFit adjustable socket solution, designed and patented by Click Medical, allows prosthetic users to micro-adjust socket fit throughout the day to accommodate fluctuations in limb shape.
"RevoFit adjustable sockets are an excellent complement to our portfolio of Central Fabrication services," said Pete Nohre, Director of Business Development for Ottobock North America. "For years, we have excelled in unique or difficult fittings to help our customers expand their work bench and offer more to patients. The RevoFit adjustable socket is another example of how Ottobock helps customers offer unique fitting solutions to their patients."
Click Medical introduced the RevoFit adjustable socket in 2015 as a unique solution that allows patients to quickly adjust socket fit rather than rely on adding socks to their socket. The RevoFit adjustable socket is designed to fine-tune compression within the socket by using custom, movable panels targeted to specific areas of the limb.
RevoFit Adjustable Socket Benefits
Patient Empowerment: Patients can control the fit of their socket throughout the day as their limb changes thus giving them more control over fit and comfort.
Adjust Prosthetic Fit On Demand: The RevoFit adjustable socket technology allows the patient to micro-adjust the volume of the socket with just one hand.
Reduce Patient Time: By giving patients a socket where they can control fit based on daily volume changes the amount of post-delivery adjustments can be dramatically reduced.
Rapid Donning & Doffing: With the RevoFit system installed, donning and doffing becomes easy. Simply pull the dial with one hand to release.
"We are excited to have Ottobock's skilled and experienced fabrication team trained and ready to support the fabrication of the growing number of RevoFit micro-adjustable sockets," said Jimmy Capra, CEO, Click Medical.
About Ottobock Central Fabrication: With locations in Salt Lake City, Utah, and Toronto, Ontario, Ottobock's Central Fabrication Service is a leader in outsourced fabrication specializing in overflow and difficult or unusual fittings by using advanced materials and processes. Areas of specialization include:
TT / TF sockets
Custom silicone / SiOCX
Hip sockets
Orthotics / Carbon Fiber Prepreg
Upper limb
Custom seating
Call 800 328 4058 or request a consultation from Ottobock to learn more.
About Click Medical: Click Medical develops next-generation medical support and enclosure solutions using patented technology components. These solutions provide medical professionals options using modern technology to create prosthetic, orthotic and orthopedic devices that decrease pain, increase comfort and provide unmatched ease of use for their patients.
About RevoFit: RevoFit, developed by Click Medical, is the world's leading solution for creating adjustable prosthetic sockets. RevoFit uses a system of adjustable panels and cut outs which are controlled by a single dial to allow the user to make micro adjustments to their prosthesis on demand. RevoFit is used by thousands of amputees and is available in 30+ countries worldwide.
Media Contacts
Adam McPherson │Ottobock │ 512 806 2804 │ adam.mcpherson@ottobock.com
Doug Starkey │Click Medical │ 970-829-1359 │ doug@clickmedical.co
---
---