Para-Athlete Leaps Ahead Toward the 2021 Paralympic Games on an Ottobock Orthosis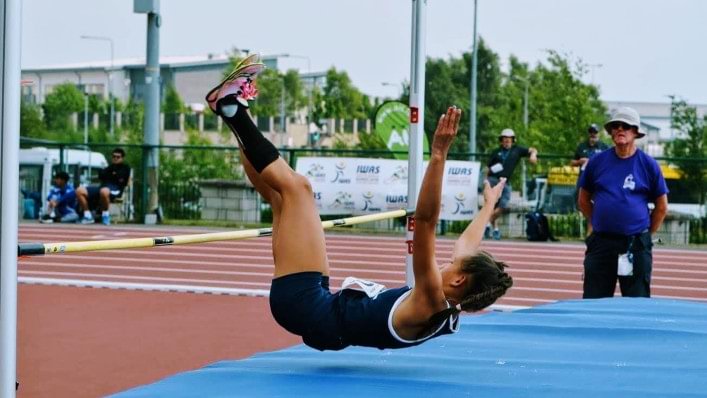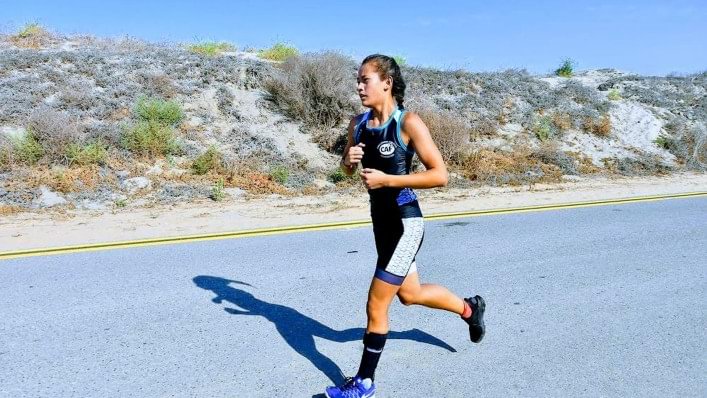 Annie Carey's goal to compete in the Paralympic Games represents the dreams and aspirations of thousands of young girls with limb limitations. In her young life full of potential, Annie has already achieved more than anyone thought possible for a girl born with a severe club foot.
After going through serial casting and surgery to correct her clubfoot, she was left with a limb limitation, but she did not let it keep her down. Her dreams of para-athlete heroics and Paralympic glory were bigger than her physical limitation or her need to wear an orthosis to live her desired active lifestyle.
She was focused on regaining and maintaining her freedom of movement, which is key for her, like so many girls with similar challenges, to fulfill her heart's desires to run track, leap into the history books with her long jumps and high jumps, and expand her horizons at the highest level of para-athletic competition.
Empowered with her lightweight, low-profile custom orthosis from Ottobock, Annie has not looked back. Representing the U.S. at the 2018 IWAS Youth World Games in Athlone, Ireland, Annie won a gold medal in the long jump and silver medals in the 200-meter and 100-meter track events. She was the youngest team member competing against athletes ranging in age from 14 to 22.
Focused on her goals and not her limb limitations, Annie has demonstrated how amazing a para-athlete she is, with a track record of ranking in the top five in her class in multiple categories in track and field:
First in the world in the high jump and long jump
Third in the world in 200-meter track
Fourth in the world in 100-meter track
The dynamic support and stability of her custom AFO have made the difference for her. And a major reason she has not had to focus on her limb limitation is the high quality and exceptional design of the orthotic device she wears on her foot. It feels natural and is ideal for an active lifestyle that takes the limits off.
"Annie Carey's success is a perfect illustration of why we are so passionate and committed to living our mission at Ottobock to help people maintain or regain their freedom of movement," said Brad Ruhl, Managing Director, Ottobock North America.
How did Annie come to live this great experience with the help of an Ottobock orthosis?
Ottobock's Professional Clinical Services team assisted Sarah to understand how this product matched Annie's needs. "The custom design of our carbon orthosis provides greater stability and the ability to control deformities," said Ted Friedmann, CO, an orthotics clinical specialist at Ottobock. "People like Annie's mother can have confidence in the orthosis because of the extensive experience and expertise that Ottobock has in carbon composites."
Crafted from carbon prepreg, Ottobock's CCAFO provides a solution for individuals with plantarflexion weakness and those needing triplanar support for the foot and ankle. Furthermore, the design stores and returns energy for propulsion, which is ideal for everyday fitness activities as well as training as a para-athlete.
The next step was to fit Annie with the orthotic device. Pete Simpson, CPO, a prosthetist-orthotist at Kormylo-Advanced Prosthetics & Orthotics in Boise, custom designed the CCAFO to match Annie's height, weight and high-impact, high-energy activity level.
Soon after, Annie jumped into using Ottobock's lightweight, low-profile CCAFO every day she works out and during competition. She and her mother were delighted, and the prosthetist-orthotist had a success story to tell other people with limb limitations.
"Without this brace, Annie would not be at the level she is today," said Sarah, referring to the Ottobock orthotic device. "And she would definitely not be funneling up toward the 2021 Paralympics."
Ottobock has a long history of supporting the Paralympic Games, as well as a commitment to fitness for everyone.
"It is gratifying to know that Ottobock is making such a positive difference in the lives of people like Annie who can use a custom orthosis to catapult them forward in their active lifestyle and do the kinds of rigorous outdoor activities that would otherwise be more difficult," said Brad Ruhl, Managing Director, Ottobock North America. "Annie's story is truly inspiring for us all."